By WIldcat Staff
---
ARIZONA DAILY WILDCAT
Thursday October 18, 2001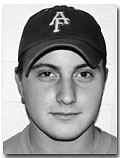 Dan Komyati, staff writer
UA at Washington
I can thank the UA football team for rekindling my gambling habit. Forget about winning, we won't even cover the spread in a Pac-10 contest this year. Where have the days of Trung Canidate and Chris McAllister gone? The Yankees have a better chance of losing the World Series (ha!) than UA does of winning another game this season. I love Dick Tomey.
Washington 63, Arizona 6
Colorado at Texas
Chris Simms got back on track with 6 TD's last week, but he has yet to show up for a big game. Colorado is the surprise of the Big 12. The Buffaloes' running attack averages over 200 yards per game, but don't expect that to continue against a physical Longhorn defensive front. The Buffaloes could be in for a long day if Texas' receiving core gets going.
Texas 31, Colorado 20
Air Force at BYU
I don't know why anyone thinks Air Force has a shot in this one. After polishing up on his ABC's, Luke "Don't call me Duce" Staley is back after being declared ineligible for last week's squeaker against New Mexico. I haven't seen a white boy run as fast as Staley since UAPD chased me out of Arizona Stadium during the Oregon game. His 9 yards per carry is pretty impressive too.
BYU 44, Air Force 31
Stanford at Oregon
The Cardinal are beginning to feel the effects of a torturous Pac-10 schedule. Oregon has struggled in some close home games this year, but the bottom line is they don't lose in Eugene anymore. Randy Fasani and the rest of the Cardinal offense are definitely a top-25 team, but that doesn't matter when you play in the toughest conference in the nation.
Oregon 27, Stanford 14
USC at Notre Dame
Remember the last time that ND played a team from the Pac-10? The Irish tradition was shamed by a bunch of orange-clad Beavers. This game should show how deep the Pac-10 is. If Carson Palmer managed to throw for over 400 yards against Oregon, he should have a field day in South Bend. Bob Davie's ass is burning, his seat is getting so hot.
USC 35, ND 24
---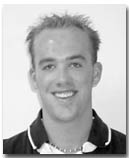 David Stevenson
Staff writer
UA at UW
Geez, there's still more of this God-awful season left? Do something besides watch this game. NLCS game four and ALCS game three are both on Fox. It'll be sunny, a high of 95 degrees. Since the next game is parents weekend, I hope the practice squad gets a couple snaps. I'll see everyone at Gentle Ben's this Saturday to drink away other humiliating loss.
UW 55 UA 9
CU at UT
The Buffs average 225 rushing yards per game with sophomore RB Chris Brown totaling 532 yards this season. When I was 12 years old, CU kicked a field goal at the gun to beat UT, and I still haven't forgiven them. In front of God at Memorial Stadium, Texas Pride will take care of the Buffs. Hook 'em Horns.
UT 27 CU 20
Air Force at BYU
I actually went to an Air Force game in Colorado Springs when I was four years old with my Dad and Grandfather. Before the game, F16's fly by the stadium and a Falcon flies to midfield. Well, they're not at home this week, so I guess they're screwed. The Mormons are going to win this game and hopefully change those disgusting uniforms.
BYU 34 Air Force 17
Stanford at UO
This is another game people should pass on. Stanford got worked by Washington State last week, and after this game they have UCLA and UW on deck. QB Joey Harrington's Hesiman update - 107 passes completed for 1,407 yards and 13 touchdowns. In the words of my editor, Connor Doyle, "Fresh."
UO 34 Stanford 7
ND at USC
It's a great rivalry, but boy both these teams are horrible this year. On ESPN.com, Trojan basketball is above football on the USC update, and they haven't even played yet. The Irish have had a killer schedule with losses to Nebraska, Michigan St. and Texas A&M. They're on a two game winning streak and are now playing for Bob Davie's job.
ND- 28 USC 24
---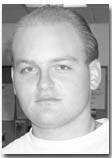 Brian Penso
Staff writer
UA at UW
I didn't realize that Washington is playing a Division I-AA football team this week - Arizona. Well I guess it's as good of a time as any, after getting blown out by the Bruins last weekend. This week, it won't be Washington getting blown out, it will be the Wildcats. Have a fun homecoming, J.J.
Washington 55, Arizona 17
COLORADO at TEXAS
No one has given Colorado any respect this season, but if a few plays went differently, they would be undefeated and in the top 10. It doesn't matter though, because Texas is unbeatable at home. Remember, Texas didn't lose to Oklahoma at Memorial Stadium. That being said, this game though will be close.
Texas 28 Colorado 21
AFA at BYU
Wow, you may have the two most un-athletic teams in the nation facing each other. Look for the game to be won in the trenches. The team that runs the ball the most effectively will be the winner. Give the Cougars the edge because they are at home.
BYU 14 AFA 13
STAN at ORE
Voters have Oregon ranked above UCLA, but the question is why. The Ducks have not been tested all season until now. Stanford is a big test for an Oregon team with their eyes on the Rose Bowl. Look for Joey Harrington to show why he still is a Heisman candidate and step up with four touchdowns and at least 250 yards against the Cardinal defense.
Oregon 35 Stanford 21
USC at ND
One of the biggest rivalries in college football is renewed, except look for this year's rendition to be a one-sided Trojan onslaught. Carson Palmer will pick apart the Irish defense, if you could call it that. Notre Dame has embarrassed its rich football tradition with its play this season, and this game will be no different.
USC 35 Notre Dame 17
---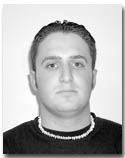 Maxx Wolfson
assistant sports editor
UA at UW
Every week the sports desk staff makes their weekly predictions and the top four people get to have their picks in the paper. Unfortunately, I won this week. I'm the UA football beat reporter, and I sense that there could be a little conflict of interest. So here is my prediction in the Wildcats' soccer game against Oregon tomorrow.
UA 2 Oregon 1
Colorado at Texas
How strange is it that the schools that Rick Neuheisel and John Mackovic coached before coaching at UW and UA, respectively, are playing each other the same week their current schools face each other. Neuheisel made the right decision by moving to the Northwest, because if he were still at Colorado, he would see his Buffs lose. Too bad Mackovic wasn't given that same option to stay at Texas.
Texas 32 Colorado 24
AFA at BYU
I really hate the option. I hate it at Nebraska, TCU, and I especially hate it at the Air Force. The AFA will get a dose of reality Saturday against a high-powered Cougar offense. Even more bad news for the Falcons is that tailback Luke Staley is back. Who put this game in staff picks anyway? This will be a one-sided affair.
BYU 60 AFA 17
Stanford at Oregon
If only one upset goes down this week, please let it be this one. If Oregon lost to the Cardinal, it would make it so much easier for the Bruins to make it to the Rose Bowl. I know, I know, I hear it all the time. Yes, I like the Bruins. I grew up a Bruin fan, and it's hard to let go of my roots. Come on Stanford!
Stanford 24 Oregon 20
USC at ND
Here's a hot tip I read in the Chicago-Sun Times yesterday: When Bob Davie gets fired - yes, the inevitable will happen - current Oakland Raider coach Jon Gruden is the Golden Domers' No. 1 candidate. How cool would that be to see Gruden go from rabid Raider fans to church-quiet Catholics?
USC 32, ND 10