$30,000 raised for slain student's daughter

Wednesday November 28, 2001

UA community coping and some still fearful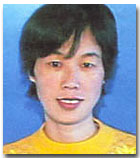 Yu Yun Chen
The death of a chemistry student and his wife left the campus community reeling, but a $30,000 of donationwill aid the couple's young daughter, who was left orphaned.
University of Arizona doctoral student Jianqing Yang, 32, and his wife, Yu Yun Chen, 33, were found dead by their 6-year-old daughter on Nov. 3 in their midtown apartment.
Sgt. Marco Borboa, spokesman for Tucson Police Department, said no details are available on the case but that the murder was not a hate crime.
Siliang Li, president of the Association for Chinese students and Scholars, said the money was raised from people who were concerned for the welfare of the daughter.
The UA chemistry department gave $4,000, the largest amount donated, while the New York Center for Chinese Study Fellows raised an additional $2,000.
Numerous other donations came in from across the country and the globe. Li said people from as far away the as United Kingdom and Switzerland contributed to the cause.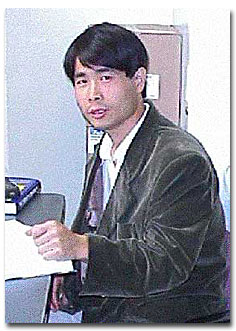 Jianqing Yang
The family of the slain couple was flown from China to attend the funeral Saturday.
The daughter, who was at first placed in the care of a family from First Southern Baptist Church, was later placed with foster parents through the Child Protective Services organization.
Li said the decision to place the daughter in the care of CPS was not right for a girl who had never been with strangers before.
"She's very unhappy and she's lost some weight," he said.
She is now reportedly to be taken with her grandfather and uncle to China today to be placed in the care of relatives.
He said the girl's return to relatives in China would leave her in good hands.
"She will be treated very well," he said.
Victor Hruby, a chemistry professor and Yang's former adviser, said the mood of the department has changed.
"He was a wonderful person," he said.
Hruby said a memo from College of Science Dean Joaquin Ruiz stated that there was no danger to anyone at the UA, but Li said Chinese students are still taking extra precautions.
"Many people feel that we, the Chinese community as a whole, are targeted," he said.
Hruby said the information given by police was small, but enough to set people at ease.
"This really helped a lot of people. Especially if you're a student and find out someone you've worked with is dead the next day," he said.
Donations can be made by check to the Association for Chinese Students and Scholars, 9 N. Santa Rita Ave. Apt. A. Tucson, AZ 85719.