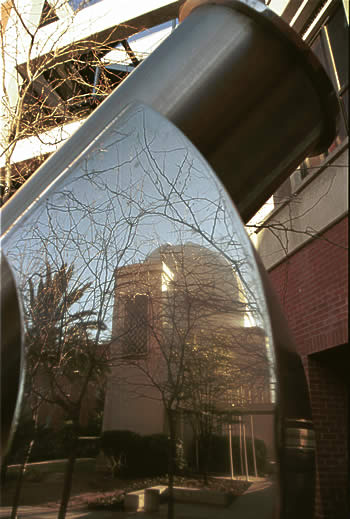 The Steward Observatory reflects through a sculpture of a telescope. The observatory is home to some of the world's largest telescopes.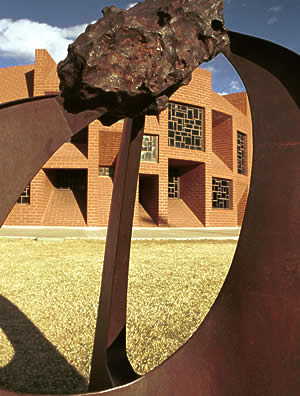 Flandrau Science Center and Planetarium, which was built in 1975, is the 28,000 square foot home to laser shows, space exhibits and other astronomy-related presentations.
Photos and story by David Harden
Arizona Daily Wildcat
Thrusday Feb. 21, 2002
In the middle of a dry barren desert 114 years ago, a patch of ground was broken - a patch that would eventually become the University of Arizona. What once was a small piece of earth is now one of the largest economic factors in Tucson, and home to some of the most beautiful architecture in the desert Southwest.
It is impossible to walk through campus without seeing an example of Southwestern architecture. From stucco buildings to tile roofs to mission-style churches to desert-style landscapes, UA has it all.
What started with one building and blossomed into 175, the University of Arizona is - and always will be - right at home in the Southwest.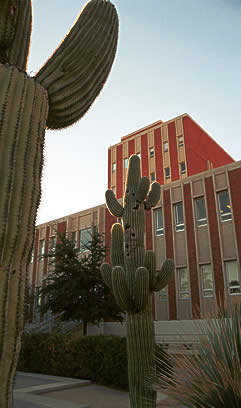 The Administration building is surrounded by desert landscape and contains the traditional red brick of the university.