Staff Picks

Arizona Daily Wildcat
September 12, 2002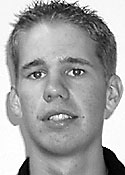 Jeff Lund
asst. sports editor
Utah at Arizona
The key to this game will be the running games of both teams. If the back up running back for the Utes, J.R. Peroulis, can fill the shoes of the injured Marty Johnson, Arizona could be in trouble. Regardless, UA running back Clarence Farmer is going to have to muster more than an anemic 29 yards rushing to take the pressure off quarterback Jason Johnson's arm.
Arizona 35 Utah 31
No. 11 Washington St. at No. 8 Ohio St.
The Pac-10 and Big-10 meet again, I can only hope the game will be as good as last the Michigan-Washington thriller in week one. Unfortunately, it won't. How could it? Washington St. will stick around but Ohio State's defense will be awarded plenty of Buckeye's at the expense of the Cougars.
Ohio State 42 Washington State 28
No. 16 USC at No. 19 Colorado
Well, now that the Buffs have their early season national championship foiling defeat out of the way, they can move on and start winning by bigger margins. After the Buffs win, I think Ralphie the Buffalo and Maximus (or whatever the hell that stupid Southern Cal mascot is named) should go at it. I got $20 on the real-life Buffalo.
Colorado 38 USC 17
No. 6 Michigan at No. 21 Notre Dame
My shop teacher in high school used to love both of these schools ÷÷ or whichever one was doing the best at the time. So the only time I like either school is when I am watching Rudy, or when Michigan loses. Michigan will lose this game, effectively announcing the return of the Irish to national prominence, at least for a week.
Notre Dame 44 Michigan 35
---

Connor Beckley
staff writer
Utah at Arizona
The nation's second best rushing offense leaves Zion for Tucson to test the Wildcats. John Mackovic and the team have had a week off to ready for the coming, and are prepared. A four quarter battle will ensue, with the Utes singing Tabernacle tunes on the bus home to Provo with a tally in the loss column.
Wildcats 35 Utes 24
No. 11 Washington St. at No. 8 Ohio St.
The Ohio State Buckeyes play tough in the horseshoe, but Wazzu comes prepared with their Heisman candidate Jason Gesser. Somewhere out in the Polouse Gesser's grain silo acts as a museum to the tear Wazzu starts on Saturday in Columbus. Wazzu uses this game as a warm up for a stellar Pac-10 season.
Wazzu 35 Ohio State 3
No. 16 USC at No. 19 Colorado
USC travels to Boulder as the out of town yuppie that no one likes. Colorado quarterback Craig Ochs wakes up from his concussion just in time to avenge the shellacking the Buffs received last time they played a Pac-10 team. Ochs tries to avoid another concussion and the impending Troy Aikman face in a Buffs win.
Buffs 21 USC 13
No. 6 Michigan at No. 21 Notre Dame
Ex- Stanford football Coach Ty Willingham has the Fighting Irish back on track this year after a brief slump. Willingham will need more than luck, likely turning to Touchdown Jesus to turn defense into offense if Notre Dame has any hope of putting points on the board, or keeping this one close.
Michigan 31 Notre Dame 14
---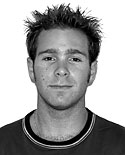 Brian Savitch
staff writer
Utah at Arizona
Look for C-Farm to have a Heismanesque game. With an overall ranking of 88 in the PS2 game NCAA 2003, I usually average about 120 yards/game with Farmer. His day will be a bit better, with 25 carries for 128 yards. The only hope the Utes have is in the hands of the Church of Latter Day Saints. ╬Cats win.
UA 28 Utah 17
No. 11 Washington St. at No. 8 Ohio St.
OSU's young thug RB Maurice Clarett's numbers were down last week and said afterward "you know I'm not happy with my performance." So expect big things from the big man. After allowing 360 offensive yards last week vs. Kent State, how can OSU expect to stop the Pullman, Wash. Mad Mad? Gesser carries the squad on his right bicep in the upset.
WSU 34 OSU 25
No. 16 USC at No. 19 Colorado
Colorado's starting QB Craig Ochs seems to be concussion prone. After suffering one last week, his third in the past year, coach Gary Barnett has a migraine. Even though USC now has the ugliest gear in the country, with the delightfully tacky addition of the Grey Poupon colored shoulder stripe, they have so far dealt with the nation's toughest schedule quite well.
USC 28 CU 18
No. 6 Michigan at No. 21 Notre Dame
Sure everyone makes a big deal about playing in Notre Dame stadium, but games haven't been fun there since the days of "Rudy." Even though Michigan lost the best Jewish kicker to ever play the game in Hayden Epstein, the new guy Brabbs seems to guide it through the uprights when it truly counts. Expect him to hit three.
MU 31 ND 16
---
Utah at Arizona
Here's a recipe ¸ Take 2,000 lbs. of worthless Utah football players. Mix in an injured All-American running back. Use a tad of Lance Briggs to pound the quarterback to a nice shade of blue and then repeatedly roll over the d-line with just the right dash of Clarence Farmer. Stir with 50,000 screaming Wildcat fans and let stand for approx. three hours at 80-90 degrees. Enjoy.
Arizona 33 Utah 13
No. 11 Washington St. at No. 8 Ohio St.
Both of these teams are hoping to be BCS bound come January, but on Saturday, one of their early seasons will be reduced to just B-S. Neither team has been tested yet, so this one will be decided by who's fresher out of the gate. The Cougars are picked by many to win the Pac-10, but more importantly, picked by me to win this high scoring shootout.
Washington State 35 Ohio State 31
No. 6 Michigan at No. 21 Notre Dame
Ty Willingham can become the first Notre Dame coach since 1975 to win his first three games. Unfortunately, however, the only way he'll get to boast that honor is by lying. We all know how much Notre Dame frowns on that. Right, George O'Leary? How's Minnesota? "Touchdown Jesus" can sleep in Saturday morning.
Michigan 27 Notre Dame 10
No. 16 USC at No. 19 Colorado
What's worse than getting blasted in the season opener by your unranked, hated, inter-state rival? How about losing your starting quarterback and having to face the No. 16 team in the country. Welcome to Colorado's world. Things only get worse from here for the Buffaloes as USC will help complete the Cali sweep over the Rocky Mountain State.
USC 24 Colorado 21