Wildcat Staff Picks

Arizona Daily Wildcat
Thursday October 24, 2002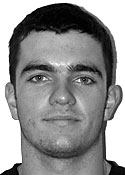 Justin St. Germain
Copy Editor
No. 9 Washington State at Arizona
Family Weekend or not, better put the wife and kids to bed before Wazzu comes to town. Pac-10 picks leader Jason David should keep Bobby Wade busy, and don't expect an injury-decimated UA running attack that averages fewer yards than Hofstra's to help much. Arizona can only hope to make it close, which seems to be passing for success lately, anyway.
Washington State 46 Arizona 14
Washington at No. 23 Arizona State
Hey, look at that ÷ ASU's second-year coach has made the Devils a Pac-10 contender and put them in the Top 25. Now, he's going to lead his team over UW, too. ASU faces a Washington team that, after racking up an astonishing ö5 rushing yards against USC, is in a neck-and-neck battle with Arizona to see who can rush for the fewest yards per game.
Arizona State 28 Washington 20
No. 15 USC at No. 14 Oregon
If Oregon can give up 536 passing yards to a guy who was ASU's backup a month ago, things are going to get ugly in Eugene when Carson Palmer comes to town. The Trojans' key defenders against Oregon's Onterrio Smith should be Jack Daniels and Mary Jane, who have been known to give him problems in the past.
USC 42 Oregon 35
No. 6 Notre Dame at No. 11 Florida State
Almost ten years later, we get a rematch of the "Game of the Century." Too bad Chris Rix doesn't have Charlie Ward's game. With the Golden Domers' great defense and atrocious offense, this game will come down to a field goal ÷ and we all know what that means for the 'Noles. ND avenges the '93 title that should have been theirs.
Notre Dame 21 Florida State 20
---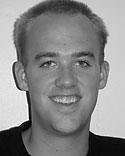 David StevensonK
Staff Writer
No. 9 Washington State at Arizona
My parents love this weekend. This year their flight from Dallas gets in today at 10 a.m. and they're on the absolute last flight out of Tucson on Sunday. It's probably because all three Parents Weekend games have been good ones. Thank you Mark McDonald, Antonio Pierce and side judge Craig Wrolstad.
Washington State 38 Arizona 28
Washington at No. 23 Arizona State
ASU quarterback Andrew Walter threw for 536 yards on 31 completions in last week's stunner against Oregon. The Washington defense has 23 sacks on the year and will dominate the Sun Devils' offensive line. If Walter goes down, though, backup Andy Goodenough will make things all better.
Arizona State 27 Washington 24
No. 15 USC at No. 14 Oregon
USC has the toughest schedule in the nation and won't be able to hang against the Ducks. They came off a sound win against Washington but UO is more balanced. Last week Oregon didn't get blown out, instead they were playing not to lose. Saturday they'll manhandle the Trojans when quarterback Jason Fife throws for over 300 yards.
Oregon 41 USC 17
No. 6 Notre Dame at No. 11 Florida State
The one-point loss two weeks ago to Miami was a fluke. The Seminoles' loss to Louisville means they can't play consistently. But Notre Dame has had to pull out games all season. They also had trouble with Air Force and that high school-esque option offense. This will be a close one, but FSU should win this one.
Florida State 17 Notre Dame 10
---

Ross Hammonds
Staff Writer
No. 9 Washington State at Arizona
Let's trust the Wildcats have grasped what exactly transpired last weekend. Wretchedly, this is one humungo scheduling flaw. All those rich parents (who cheered for So Cal last year) are going to come out and realize their out-of-state tuition is definitely not going to the football program. "Dad, the football game is over here." Ahhh, those distracting U A shorts!
Arizona 28 Washington State 27
Washington at No. 23 Arizona State
ASWho beat UO on 10/19 by 3 points gets a 23 rank and can get the Pac-10 Title, 86 the Wazzu. Stop.
7 X (Walter + McDonald) = 42 pts + 500 yards > Huskie defense. Stop.
UW Off + USC Def = ö 5 rush yards. Stop.
Wanted: Head football coach, enjoys rain, experience in recruiting violations preferred. End.
Arizona State 51 Washington 20
No. 15 USC at No. 14 Oregon
This is the bronze medal game of the Pac-10 Olympics: Both want one game back, they each happened to lose by three, the spotlight is on two other teams and the loser of this gets nothing come January. It's true that these teams transport points on the board. The decimated Duck defense drowned last week and the tested Trojans triumphed. Alliterations!!!
USC 41 Oregon 38
No. 6 Notre Dame at No. 11 Florida State
I know, you're just not sold on Notre Dame yet. Enter your e-mail and sign the dotted line öö welcome to the club. Your first duties as a member are informing people that FSU and USC are our only chances on the schedule. BC, Rutgers, Navy · umm, no. The Semi-holes are obligated to rout the Irish on Rix-mas in Tallahassee. Wretched BCS ·
Notre Dame 17 Florida State 34
---
No. 9 Washington State at Arizona
I am completely at a loss for any jokes to make about this game. WSU? Yeah, They're good and stuff. Arizona? Haven't seen this many guys hobbling around since the casting call for "Saving Private Ryan." A healthy Wildcats team would have made this a game, but in their current state there's little hope.
Washington State 37 Arizona 21
Washington at No. 23 Arizona State
This whole ASU thing makes me want to puke. First, Dirk-bag Koetter decides to make his base defense the freaking nickel. That crap is only supposed to work in Madden. Then, his offense suddenly becomes the second-coming of the Rams. I must have really screwed somebody over to deserve this.
Arizona State 497 Washington 21
No. 15 USC at No. 14 Oregon
I can tell you exactly what happened last weekend to Oregon ÷ they lost the Mike Bellotti porn-stache karma. Sure, the Ducks' head coach shaved his moustache over a year ago, but how much longer could he hope to ride on the fumes? Grow back the moustache, Mike! What the hell were you thinking?
Spoiled Children 21, Oregon 7
No. 6 Notre Dame at No. 11 Florida State
I hate the Irish. Always have, always will. I hate them even more now that they've upset my beloved Air Force. I don't get it. Their offense is terrible. But they keep winning. Unless Bobby Bowden recruits some Ottomans, no way the "crusade" ends Saturday. P.S. Does TNT really need to show "Rudy" Every freakin' day?????
Jesus 31, Florida State 14