Thursday, February 24, 2005


Retirement rate hikes could cost UA millions
Retirement contribution rates will rise this summer, but the state Legislature is staying mum on whether they will make up the expenses, which could cost the UA up to $4 million.
The Arizona State Retirement System, announced in November, plans to require state employees and employers to increase contributions for retirement and long-term disability coverage, forcing both to pay more to retirement packages, from 5.7 percent to 8.25 percent, said Keith Meredith, chairman of the ASRS board of trustees. [Read article]



Dean of students video addresses student-neighbor relations
In an effort to improve relationships between students living off campus and their non-student neighbors, the Dean of Students Office is producing a video to address common problems between students and neighbors.
The project is reminiscent of the "Arizona Idol" video the Dean of Students Office created in 2003 to address disruptive behavior in the classroom, which is shown at new student orientations and in classes at a professor's request. [Read article]




New mass transit may link UA to downtown student housing
City officials are working to create a modern mass transportation system that would run through the UA to downtown Tucson, an area they say will soon be a magnet for student living.
Jim Glock, the director of the Tucson Department of Transportation, said an additional 2,000 housing units will pop up downtown in the next four years, making a reliable transportation system to the UA a necessity. [Read article]




Student-RA relationships a red, green light
While some students said they might break behavioral rules set out by Residence Life and their resident assistant, developing an intimate relationship with their RA is not one of them.
Residence Life wants students and RAs to recognize and be accountable for their actions, but whether they agree with and understand the rules is a different story, said Patrick Call, associate director of Residence Life. [Read article]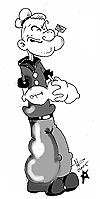 Fast Facts
Things you always never wanted to know
A green diamond is the most rare diamond.
Summers on Uranus last for 21 years - and so do the winters.
The largest iceberg on record was 208 miles long and 60 miles wide.
Jack Mercer was the voice of Popeye the Sailor for 45 years.
Mel Blanc, who played the voice of Bugs Bunny, was allergic to carrots.
The 1967 Russian movie "War and Peace" had 120,000 extras. The South Korean movie "Monster Wang-magwi" from the same year featured 157,000 extras. The 1945 German movie "Kolberg" has 187,000, and the 1982 British movie "Gandhi" featured 300,000 extras. [Read article]




showAds('bigbutton')?>






showAds('mediumbutton')?>

showAds('wildlinks')?>