Friday, March 25, 2005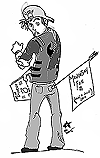 Focused excellence should reward excellence
The mother was glaring disapprovingly at me, and I couldn't find it in myself to fault her for it.
It was a typical Friday morning. I was giving a tour for visiting high school seniors, and I had just told her that her son might not be able to receive the same scholarship package that I had. Trying her hand at redundancy, she insisted that he was an "extremely, extraordinarily, amazingly talented student." I could do nothing but shrug, hoping to distract her by pointing to our "exquisite" new Alumni Plaza. [Read article]



Editorial: No right during Bush's Tucson trip
Bush speech disappointing on multiple fronts
On Monday President George W. Bush came to the Tucson Convention Center and spoke to an audience of 1,500 at a so-called "town hall." He discussed the need to address the problems facing Social Security and pushed personal accounts as one possible solution. However, several aspects of the meeting warrant criticism.
Bush misleading in intentions for town hall presentation [Read article]



Mailbag
Democrats also support right to life
In Mr. Post's column on Thursday, he railed on Republicans and President Bush for taking a special vote in Congress to save the life of Terri Schiavo. Unfortunately, Mr. Post fails to mention that Democrats also favored the bill, with 58 siding with the Republicans, while 47 opposed. All Mr. Post did throughout his piece was blame the political intervention on the Republicans, while many Democrats also support the government intervening. I guess when you don't do research your writing comes out very biased. [Read article]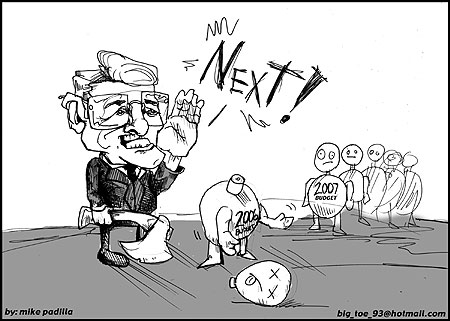 showAds('bigbutton')?>






showAds('mediumbutton')?>

showAds('wildlinks')?>