Thursday, April 21, 2005


The resource crisis of Tucson
In case the escalating temperatures hadn't given it away, we live in a desert. Look at the ground beneath your feet. Do you see grass? What is the average daily temperature in the summer here? Can you stand outside for more than an hour when it's 105 degrees without suffering throat damage?
Has it occurred to you that maybe this place isn't optimally suited for cities with large populations? There isn't enough water for a camel, let alone a million people. [Read article]



Editorial: Rec Center fee not fully thought through
Go there any time between 3 p.m. and 7 p.m. on any given weekday, and it's no wonder the Student Recreation Center is asking for a new student fee to dramatically increase the building's size. Long lines of fit bodies wait to get in the weight room, and rows of treadmills are full. Suddenly 80,000 square feet becomes claustrophobic.
The proposed expansion, which would be built in two phases, would expand the building westward over where a parking lot currently sits. The first phase will expand the weight room to 30,000 square feet and a cardio room to 6,000 square feet. The second phase would include more basketball courts. [Read article]



Mailbag
Pope should stand up for Catholics
It was unworthy of Rui Wang to criticize the new Pope and his stand on issues such as abortion, homosexuality, and birth control. He is supporting values that have been maintained in the Catholic Church for centuries. I'm not Catholic either, but I can respect the Pope for standing up for his religion. I would expect the same firmness from any college student. [Read article]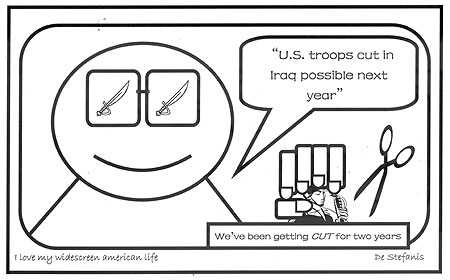 showAds('bigbutton')?>






showAds('mediumbutton')?>

showAds('wildlinks')?>