By Shawn Patrick Green, Elizabeth Thompson, Michael Petitti
Arizona Daily Wildcat
Thursday, April 21, 2005
Print this


The Sights easy on sore ears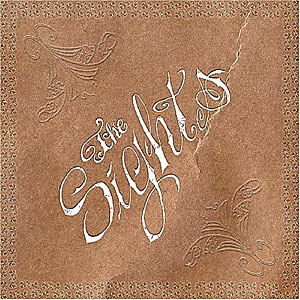 The Sights (self titled)
7 out of 10
The Sights is a band with as many musical influences as a mental patient has personalities. Fortunately for them, each of these personalities knows how to rock.
The songs on The Sights' new, self-titled album range from Beatles-esque ballads to classic rock-infused jams. While the songs harken back to the golden age of music, they aren't likely to scare off music neophytes. Though the songs copy the oldies, they somehow still feel modern enough to hold their own in the modern marketplace alongside the likes of Franz Ferdinand or the Zutons.
Eddie Baranek, the band's lead vocalist, has an incredibly versatile voice that adapts to the individual style of each song. His vocals work equally well against the background of crunching guitars in "Last Chance" as they do against the epic cascade of organ music in "Circus."
Baranek even tries out the more contemporary, garage band style of crackling vocals in songs like "Will I Be True." This trend of singing poorly on purpose seems to be all the rage nowadays for some reason, but admittedly it does add a certain innocence and endearing quality to the vocals.
One drawback to having a musically split personality is that The Sights fail to latch on to an original, or even an ultimately definable, style. They'll probably be thrown into the overly generalized "indie rock" category, even though they slather their songs with Motown sensibilities and hooks from '60s pop rock.
Also, despite the fact that The Sights are such a cornucopia of musical styles, almost every ballad ends up sounding like a Beatles tribute and every song featuring the organ invokes "In-A-Gadda-Da-Vida" flashbacks. That isn't to say the songs aren't fun to listen to, or that they don't have contemporary appeal, they simply lack that new band smell.
What it all comes down to is that The Sights' new album is full of fun hooks, catchy choruses and a scattered assortment of interesting instrumentation (mainly as a result of their bassist/pianist/organist Bobby Emmett). They'll keep you rocking, keep you guessing and maybe even give you acid flashbacks. There's a distinct possibility, however, that eventually their un-definable, pick-a-genre-out-of-a-hat song style will leave you wanting them to risk more and copy less.
Shawn Patrick Green
Welcome to the O.C., bitch!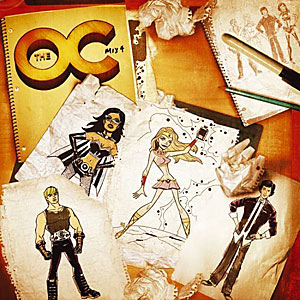 Music from The O.C.: Mix 4
5 out of 10
Music from The O.C.: Mix 4 is an uncomfortable reminder of the wildly implausible, but super entertaining, world of the show.
Lots of things don't add up on "The O.C." (including characters who say things like, "welcome to the O.C., bitch" before getting into fistfights), but the virtual parade of indie pop that streams through the show is its most implausible characteristic. Are viewers really supposed to imagine a world where attractive, wealthy, high school kids with friends are into tons of semi-known indie bands?
It's not that Mix 4 is bad, it just makes music elitists begrudgingly hand over bands like Pinback and the New Pornographers' A.C. Newman, both offering up tidily-constructed and head boppingly poppy tracks to the compilation, to the clutches of 14-year-olds across the country with cartoon hearts in their eyes over the show's hot-ass cast.
Mix 4, though, is not without moments of horribleness. Matt Pond PA's version of Oasis' "Champagne Supernova" and Imogen Heap's slightly too sappy "Goodnight and Go" has "it would be amazing if we did it underneath the lifeguard tower" written all over them.
In the end, Music from The O.C.: Mix 4, isn't so bad when you consider whom it's being marketed to. If "The O.C.'s" well-constructed mixes - this one also include tracks from The Futureheads, Beck and Modest Mouse - allows a 14-year-old to realize what crap Evanescence is, so be it. The kids who are currently eating their lunches in the bathroom at school will continue to put in the effort to find the bands a prepackaged compilation of indie fun seemingly threatens.
Elizabeth Thompson
Magnolia Electric Co. explores the blues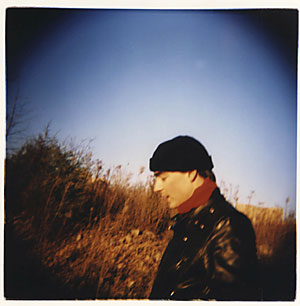 Magnolia Electric Co. - What Comes After the Blues
8 out of 10
Jason Molina is having a rough time. The Songs: Ohia/Magnolia Electric Co. frontman can't seem to figure things out. This isn't a bad thing as on his latest release, What Comes After the Blues, his misery becomes the listener's sweet reward.
While Molina's output as Songs: Ohia was unnervingly raw, he has embraced the full band setup of Magnolia Electric Co., which adds a much fuller and richer sound to his brand of workingman's blues. Nowhere is this better exhibited than on standout track "Leave the City." The song nicely builds upon a lonely guitar line with weepy trumpet, plinking piano and echoing lap steel guitar. Each instrument adds a density to Molina's trademark tremble.
"It broke my heart to leave the city/ I mean it broke what wasn't broken in there already."
The album's intimate sound is also remarkable. Recorded mostly live and in one take, it showcases an extremely talented group of musicians. "Northstar Blues" shows the band at its best with each member showing a perfect balance between restraint and indulgence. Listen closely as Dan Macadam's hushed violin strokes perfectly accompany Mike Brenner's minimal lap steel plucks and Molina's tender bellow.
The album noticeably shifts in tone and quality when Molina steps away from the microphone. On "The Night Shift Lullaby," Jennie Benford's vocals are pleasant enough, but lack the mixture of fragility and intensity Molina captures so well.
Molina has always been plagued by comparisons to Neil Young and, for once, this album feels influenced, but not overwhelmed by the elderly rocker's influence. The best example of this is another fine track, "Hammer Down." Molina borrows Neil Young's simultaneously confident and vulnerable swagger on the minimally acoustic track, without aping his lyrics or vocal lilt.
"Hammer down/ Heaven bound/ I saw the light/ On the old grey town."
On the surface, What Comes After the Blues seems a drastic change from Jason Molina's past, more naked sound. However, by the album's end he has found the perfect synthesis between his ghostly solo sound and his bombastic full band sound. He uses the full band setup to add an edge to his haunting, everyman lyrics. It's a near realization of the potential he's fully capable of.
So, smile Jason, things aren't that bad.
Michael Petitti


Write a Letter to the Editor