Wednesday, July 13, 2005


The dividing walls must come down
In 1989, the euphoria, optimism, and hope that flooded the streets of Berlin was palpable, as the world's (ostensibly) last great wall fell – the Cold War won, not only by the West, but also by the frustrated and denigrated people of eastern Europe. It was a triumph of humanity over militarism, hope over fear.
And while we may wax romantic about those revolutionary years, it became evident in the 1990s that walls were meant to be torn down and not erected: free trade became the mantra of the day with the North American Free Trade Agreement (NAFTA) and the formation of the World trade Organization (WTO); divisions between the people of Northern Ireland were pushed dramatically towards the obsolete; and, aside from the world's abhorrent ignorance towards the tragedy of Rwanda, a theoretical global consensus was forged regarding the inhumanity of genocide everywhere. Indeed, walls were being torn down. People were meant to be a community – or so it seemed. [Read article]



Who bears the terror risk? We all do
Weird place, this Washington, D.C.
"Whose baby carriage?" a strapped police officer belted, charging down the steps of the Capitol, his 12-gauge locked and loaded.
It wasn't quite what my visiting friend imagined DC to be like, but then again, it's not that out of the ordinary in this town of terrorist targets aligned like dominoes.
It was the weekend, so politicians were at home writing down their favorite cooking recipes for the Supreme Court nomination filibuster. But there were still some pretty important buildings that would be mighty expensive to replace if there were a terrorist attack. The Jefferson Memorial, the Library of Congress, the Washington Monument. But these are just a small fraction of all the buildings the government is responsible for. [Read article]



Mailbag:
Regents Decrease Student Representation
The recently named UA President Search Committee to replace Peter Likins shows a marked decrease in student representation over the search committee of 1997. The 1997 search committee included 22 members, including three UA students.
This year's committee will have 31 members, but only two students (ASUA President, Cade Bernsen, and Student Regent, Ben Graff). [Read article]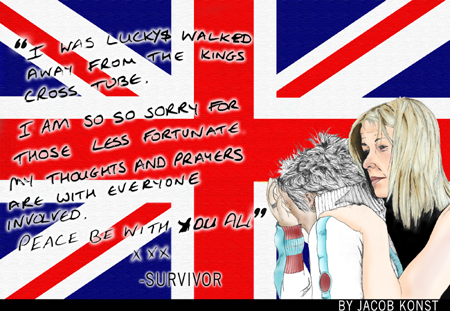 showAds('bigbutton')?>






showAds('mediumbutton')?>

showAds('wildlinks')?>