August 25, 2005


Island music beats on Mall
Drums, dances show diversity
Drumbeats echoed between buildings on the UA Mall yesterday as performing artists celebrated the vibrant percussion from "sound of the islands."
The annual event "Drums Across Cultures" featured different "Drums of the Islands" from the South Pacific and Polynesian islands.
Abby M. Aguilar, events coordinator of the department of Multicultural Programs and Services, said the theme of "Drums of the Islands" was selected in part to show how diverse campus life is. [Read article]



UA pres. search committee formed
A search committee has formed and is in the process of finding a replacement for President Peter Likins next fall.
Regent Fred Boice of Tucson will be chairing the committee with the sole purpose of seeking out, interviewing and eventually appointing a new president.
Members of the committee, still in its developing stages, have been selected and will have their first official meeting on Sept. 8, at 2 p.m. [Read article]




High school girl struck in crosswalk near UA
A girl crossing North Euclid Avenue just north of East Sixth Street was struck yesterday by a vehicle traveling southbound, officials said.
UA undeclared freshman Ryan Thomas told police he was traveling southbound in the median lane on North Euclid Avenue and approached a line of stopped traffic. He then switched to the curb lane to avoid stopping and struck the 15-year-old Tucson High School student, said Lisa Peasley, Tucson Police Department spokeswoman. [Read article]



ROTC cadet killed while skydiving in Marana
A UA student and ROTC member died Sunday in a skydiving accident in Marana, authorities said.
Tristen Tyler Knight, 20, was wrapped in his parachute when he fell near the Marana Skydiving Center, 11700 W. Avra Valley Road, said Sgt. Tim Brunenkant, Marana Police Department spokesman.
Knight, a criminal justice administration junior from Phoenix, would have turned 21 next week.
Although it was his first day of skydiving, Knight was on his second dive when the accident occurred. [Read article]




Former residents offer tips on how to live it up in tight spaces
When new students confront their fears and the challenges of living in a residence hall, they should learn from the experiences of their predecessors, said former dorm dwellers.
"It's going to be as bad as it's going to be, so there's no use sweating it," said Blake Boyer, an undeclared sophomore. "Just be open to everything and anything."
Concerns among on-campus students range from getting along with a roommate, sharing community bathrooms, gaining weight, making good grades and fitting belongings into small living spaces. [Read article]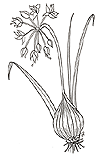 Fast Facts
Things you've always never wanted to know
A 1978 study found that up to 15 percent of Americans who chewed their fingernails also chewed their toenails.
President Zachary Taylor never voted in a presidential election - not even his own.
If Superman is faster than a speeding bullet, he travels faster than 4,000 feet per second - the speed of a bullet from a .22-caliber rifle. [Read article]




showAds('bigbutton')?>






showAds('mediumbutton')?>

showAds('wildlinks')?>