August 25, 2005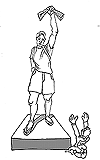 Give administrators something to hear
It was a really cute picture: President Peter Likins helping a brand-new freshman move into her brand-new dorm room to start her brand-new college life. And of course, this precious little moment made for a great photo op and a prime spot on the cover of the Arizona Daily Wildcat. Our president: a man of the people, rubbing shoulders with the little guys.
But really, that's not how we see him or any of the other administrators. No one looked at that picture and thought, "Dang it, why didn't I think of calling Pete to help me move in?" We're not so easily bought. [Read article]



Don't stereotype non-traditional students
Just as the swallows return to San Juan Capistrano, students too return to Tucson. The middle of August comes around, and the students of the UA return to campus from their far away locales, geographical and mental.
But there are always those students who are overlooked. No one is trying to sell them a "decorative vase" for their dorm rooms, and no one is giving them free condoms on the UA Mall. That's right; I'm talking about the older students, or non-traditional students, as they are often labeled. [Read article]



Rec Center expansion unnecessary
It is with little reserve that we oppose the Student Recreation Center's latest attempt to expand its facilities using student subsidies. Worthy as student fitness may be, the notion of prolonging a fee to expand the Rec Center is preposterous in light of the more pressing issues that have come to confront our cash-strapped university.
The latest Rec Center proposal, which is partially touted as a response to lengthy wait times, would among other things, replace the already impressive 12,000-square-foot weight room with a 32,000-square-foot facility by 2009. [Read article]



Mailbag
UA's commitment to diversity rings hollow
I enjoyed your recent article on diversity at the UA ("Diversity not about the numbers").
My observation is similar to Ms. Bonner's, with the subtleties of separation still very evident.
The university's commitment to diversity in its student makeup and faculty rings rather hollow when outstanding prospective minority faculty are actively recruited but seldom employed. It appears the motivation for this dynamic is for the institution to be able to boast of the effort when in reality it is a muse or a token policy. [Read article]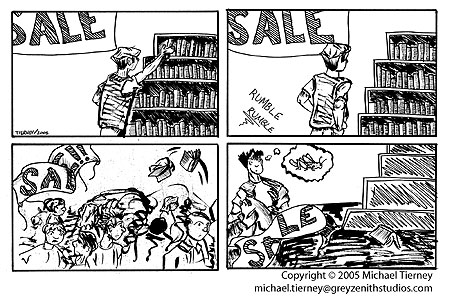 showAds('bigbutton')?>






showAds('mediumbutton')?>

showAds('wildlinks')?>