September 1, 2005


Club Congress turns 20
As a rule of thumb, when government officials get involved with nightclubs it's usually for all the wrong reasons. This was not the case when progressive Gov. Janet Napolitano and Mayor Bob Walkup set their sights, in a good way, on Club Congress, 311 E. Congress St., for its upcoming 20th anniversary. The two politicians have both deemed the entire Labor Day weekend - throughout the Grand Canyon State - "Club Congress Weekend." [Read article]




Tucson and campus calendar
Today
Earl Wettstein's "Satiric Dachsund" paintings - Western National Parks Association Store. 12880 N. Vistoso Village Drive, Oro Valley. If you've always wondered what classical art would be like if a sarcastic pack of wiener dogs ruled the earth, this exhibit is for you. Wettstein's cunning Dachsund reproductions of famous paintings may not give your mind a workout, but it will have you panting a little by the end. 9:30 a.m - 5 p.m. No bones (Free) [Read article]




Scatter shot
A collection of views, gripes and nonsense
Random review
The new Chicken Fries from Burger King are being advertised every time we turn on the TV. We tried them because they told us to, and we give them two clogged arteries way up. They're also the cheapest item on the menu, but now we're craving hamburger fries.
Gripe of the week:
There are too many T-shirts on campus that attempt to be funny and ironic. Urban Outfitters keeps stocking these shirts, but it's time we stopped buying them. First of all, we've seen every shirt more than one time, and they're never funny after you see them once. Second of all, the shirt does not suggest "I've got a great sense of humor" like you want it to. These shirts all mean that you can't be witty on the spot, but you'll gladly point to your chest to impress. And finally: Get rid of your bumper sticker, too. [Read article]




'Aristocrats' offensive fun
Do you find it funny when a joke goes to clearly unacceptable levels? When a joke shouldn't be called out for being politically incorrect, because the reason it's so funny is only because it's so offensive?
When I hear a joke that is ridiculously offensive (Have you heard the baby sex series?), I shake my head and laugh.
Still, I feel a bit like a sociopath for liking the documentary "The Aristocrats" this much. [Read article]




Tucson music scene can be seen this weekend
If you don't believe that the words "Tucson" and "music scene" should be spoken in the same sentence, filmmaker Michael Toubassi is hoping his documentary on the subject will change your mind.
"Right now, the scene is on an uphill path. It's pretty good. A lot of bands are still making music, which is really a tribute to themselves," said Toubassi.
Director/Producer/Writer Michael Toubassi's newest documentary "High and Dry" is set to premier at an exclusive preview this weekend at the Loft Cinema. A retrospective of the last 20 years of music in Tucson, the film looks at the trials and tribulations of what Toubassi refers to as an "eclectic bunch of musicians." [Read article]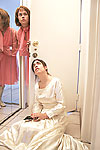 Ladies take stage for lesbian shorts
It's chaos outside of the eastside duplex where one of the final rehearsals for the second annual Lesbian Short Play Festival is taking place. But outside, three women are stealing quick doses of nicotine before diving back into the madness.
It's a bit like going back to the days of middle school, sneaking in quick puffs between rounds of giggling. And just like your normal middle school conversations, the topic of kissing is eventually brought up. [Read article]



You Always Remember Your First Time
The wheels on the bus bring me down
Although I've lived the majority of my life being bored within the city limits of our fair Old Pueblo, I'm learning that there is adventure around every corner. Perhaps my desert residence should equate with knowing everything from the temperature at which eggs will fry on the sidewalk to how to walk into class without being a sweaty mess, but there is a lot about Tucson that I've never bothered to learn, and more than a handful of local experiences that I've never had. Maybe my weekly goal of finding something in town that I've never done before will be easier than I thought. [Read article]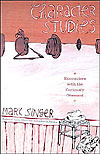 Nonfiction reveals interior of The Trump's jet, celebrity quirks
There are some truly fascinating people roaming this world who we would never know if it weren't for Mark Singer. His latest book, "Character Studies: Encounters with the Curiously Obsessed," pulls together in-depth profiles of nine eccentric and noteworthy individuals. While some lived in relative obscurity until Singer's journalistic light was turned on them, others (namely Donald Trump) have made their fortune by exploiting their over-the-top personalities. In both cases, Singer brings to the reader thoughtful portraits of enchanting characters. [Read article]




Holopaw fights the good fight
Music
Say what you will about Modest Mouse front man Isaac Brock, but the guy has an ear for music. "Wait," you're saying. Isn't this supposed to be a review of Holopaw's new album, Quit +/or Fight? Yes, but we're getting there. Anyway, Brock corralled some mighty fine artists (The Shins, Iron and Wine and Holopaw) for Subpop Records during the label's early-2000 boom.
Until recently, Holopaw seemed destined to be the overlooked band from that illustrious list. After all, the other two had at least two albums to their credit, not to mention mainstream endorsements galore ("Garden State" and M&M's, to name a few). In contrast, Holopaw was that band fronted by the guy (John Orth) who sang on and co-wrote Ugly Casanova's Sharpen Your Teeth with Brock. [Read article]




showAds('bigbutton')?>






showAds('mediumbutton')?>

showAds('wildlinks')?>