September 7, 2005


TCC awaits Katrina's victims
Cots, donations and volunteers at the Tucson Convention Center are awaiting the arrival of hundreds of displaced citizens from Hurricane Katrina, officials said.
Hurricane victims were expected to show up at the Tucson Convention Center yesterday, but the arrival has been delayed yet another day, said Sgt. Mark Robinson, public information officer of the Tucson Police Department.
Officials and volunteers do not know where the people will be coming from, only that they were affected by the hurricane, Robinson said. [Read article]




UA undeterred by rising gas costs
As gasoline prices continue to soar, it's not only individuals and small businesses that are clamoring for hybrid vehicles and alternative fuels - UA administrators are also giving prices a closer look.
Despite an annual operating budget of hundreds of millions of dollars, the administration has begun to look at fuel alternatives after the price of gasoline has risen by 37 percent in one year, said Joel Valdez, UA budget director. [Read article]



Beware of fake charities
In the wake of the Hurricane Katrina disaster, people are opening their hearts and wallets to the victims, but students are urged to be aware of where their money is going to avoid falling prey to identity thieves.
The UA has had its share of scam artists following the campuswide warnings released last semester and during the summer regarding fake newspaper subscriptions.
The Pima County Sheriff's Department released an alert to help Arizona residents keep their personal information from potential thieves. [Read article]



Study: College coursework easier for women
A new study shows that women are faring better in college than their male counterparts when it comes to academics.
According to a 2005 study by Student Monitor, commissioned by the Association of American Publishers, female college students study more, earn better grades and graduate earlier than their male peers.
About 50 percent of all college women study daily, compared with 33 percent of college men, according to the study. [Read article]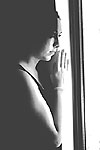 Stress spurs health problems, depression in college students
Constant time commitments and emotional pressures can take a serious toll on a student's health, which suggests that stress and depression are related, psychologists said.
Approximately 10 percent of college students are diagnosed with depression, with an untold number suffering through their illness in silence, according to the American College Health Association.
Kala Annambhotla, a psychologist at Counseling and Psychological Services program, said she thinks the reason for many instances of depression in college is not school itself, but the many stressful "triggers" students encounter while at a university. [Read article]




Professor Profile: Art, pop culture merging under new curator
Her parents thought she might be a doctor someday. But Lisa Fischman abandoned her premedical studies after taking an art history class as an undergraduate at the University of Chicago.
Fischman said it was a course in still life and it set her future in motion.
"Your whole world expands," Fischman said about the class.
She said the professor taught students how to carefully "read" a visual image and that a single image can have layers of meaning. [Read article]




Possible egg switch could raise costs
A UA graduate student is trying to get Student Union Dining Services to purchase whole, cage-free chicken eggs, but the switch could come with a cost, officials said.
Julie Cohen, a member of Students for the Ethical Treatment of Animals, said she supports a switch from eggs laid in a battery-cage setting to eggs that came from cage-free chickens.
Cohen, who is also a member of the Dining Services advisory group, said she feels cage-free eggs come from a more humane environment than their caged counterparts. [Read article]




Online system will help identify struggling students early in term
An online system launched yesterday to boost university retention rates encourages professors to report students who are struggling to achieve.
Successnet, an online report system, focuses on Tier One and freshman composition classes, in which a report is sent to the student's academic advisor, who in turn contacts the student to solve the problem, said Guillermo Uribe, director of the University Learning Center. [Read article]



Fast Facts
Things you've always never wanted to know
Gary Burghoff who played Walter 'Radar' O'Reilly on "M*A*S*H" has a deformed left hand. If you watch closely you will see that he never reveals his left hand in the show.
In Mel Brooks' "Silent Movie," mime Marcel Marceau is the only person who has a speaking role.
In the great fire of London in 1666, half of London was burnt down but only six people were injured. [Read article]




showAds('bigbutton')?>






showAds('mediumbutton')?>

showAds('wildlinks')?>