September 9, 2005


Secrecy key to UA search for president
31-member search team agrees on confidentiality
The importance of keeping candidates' names confidential was emphasized yesterday at the first presidential search committee meeting.
The committee of 31 members discussed the conditions of confidentiality, as well as guidelines for conducting the search, the role of the search consultant and arranging campus and community forums.
Regent Fred Boice, who is also the committee chair and spokesman, warned the committee that the identities of candidates and nominees must be kept a secret. The candidate's names will not be made public until the Arizona Board of Regents chooses finalists. [Read article]




Tucson mayor brunches, discusses student issues
Walkup speaks about campus, city concerns
The mayor of Tucson sat down with UA students yesterday morning to address their concerns and questions while brunching on muffins, Danish pastries and cantaloupe.
More than a dozen students met Mayor Bob Walkup in the Student Union Memorial Center to voice concerns ranging from hurricane relief efforts and water issues to transportation and running a city. [Read article]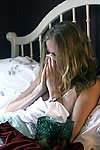 Sick students overloading Campus Health
Record number of patients walking in
A record number of students have been trying to get walk-in appointments to cure their seasonal illnesses at Campus Health Service, creating a longer wait for students who want to see a doctor, officials said.
A total of 146 walk-in patients came to Campus Health Tuesday and another 131 came in Wednesday, the highest number officials have yet to see, said triage nurse Tara Harper. [Read article]



Quick Hits
Gov. Napolitano initiates gas price investigation
An investigation into Arizona's gasoline prices, which have soared higher than prices in California and other neighboring states, was announced Wednesday by Gov. Janet Napolitano and Attorney General Terry Goddard.
The state will use its powers under Arizona's Anti-Trust Act to issue civil investigative demands to selected gasoline retailers, wholesalers and others with information about pricing in the chain of distribution, according to a press release. [Read article]



Campus Department Briefs: Former anthropology prof donates $8 million
Gift relieves budget pressures in top-flight anthropology program
A former UA professor pledged $8 million to the anthropology department to fund a variety of projects including renovation of the 80-year-old Arizona State Museum building on campus.
A. Richard Diebold Jr., a professor emeritus of anthropology, and his Salus Mundi Foundation will give the department four increments of $2 million, the largest donation ever received by the College of Social and Behavioral Sciences. [Read article]



Academic ethics code changing
Appeal process now starts, ends in hearing with college dean
Students and faculty appealing the Code of Academic Integrity can expect a quicker appeals process this semester now that a new code has been implemented.
The new code will help the student appeals process to be done in a timelier manner and also saves time for faculty members involved in appeals, UA officials said.
Now, if a student is caught violating the code of ethics, that person will have a meeting with the faculty member like before, but if he or she chooses to appeal the faculty member's decision, the appeal will go directly to the dean, said Alexis Hernandez, associate dean of students. [Read article]



Wildcat raises relief money
Student employees from the Arizona Daily Wildcat have collected more than $1,500 for the American Red Cross to donate to victims of Hurricane Katrina.
The news and advertising departments of the newspaper collaborated this week using a table on the UA Mall, said Mike Barber, the fundraiser's organizer and an account executive in the Wildcat advertising department.
The students hope to raise $2,000 by the end of today, Barber said. They will be on the Mall from 9 a.m. to 3 p.m. [Read article]



Word Up
Quotes from around campus and the world
"Certainly on all of the data I've ever seen starting from elementary school, women are more likely to get better grades than men at every level. ... It's no secret that women get better grades." -Richard Kroc, assistant vice president of enrollment research and operations, on women doing better in school than men
"Last year there were two or three days where I didn't even eat because I was just so busy." - Pre-business sophomore Brad Miner, on how stressful college can be in light of new commitments and experiences [Read article]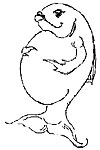 Fast Facts
Things you've always never wanted to know
"Wayne's World" was filmed in two weeks.
Cleopatra used pomegranate seeds for lipstick.
The raised reflective dots in the middle of highways are called Botts dots.
Reindeer like to eat bananas.
Between 1947 and 1959, 42 nuclear devices were detonated in the Marshall Islands.
Boris Karloff is the narrator of the seasonal television special "How the Grinch Stole Christmas." [Read article]




showAds('bigbutton')?>






showAds('mediumbutton')?>

showAds('wildlinks')?>