September 13, 2005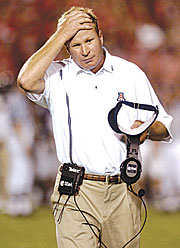 Teamwork leads to solid start for Cats' front line
The strength of the Arizona football team's offensive line was definitely a question mark before the year began.
According to senior Kili Lefotu, those questions lit a fire under the unit Arizona head coach Mike Stoops has called the "most improved" of the team's offense.
"We kind of took it personal - everyone asking around town, 'How's the O-line going to be?'" Lefotu said. "We just felt that was a personal shot at the line and (at offensive line) coach (Eric) Wolford." [Read article]

·
Inside The Ua Athletes: Swimmers live life in the fast lane
·
From the booth: Defining the games you watch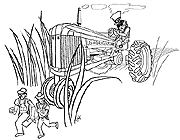 With all this talk of winning the war on terror, halting the proliferation of weapons of mass destruction and rooting out Muslim fundamentalists hell-bent on annihilating anything American, one has to wonder why we continue spending $16.4 billion annually on agricultural subsidies for unprofitable domestic farmers, no?
Here's the connection:
Quite a few developing countries rely solely on one all-important economic sector to fuel any kind of sustainable growth: agriculture. Farming was the first and will remain humanity's foremost economic activity. A majority of people worldwide still base their daily survival upon what they can grow and subsequently can sell. [Read article]

·
Want your own reality show? Teach in Arizona
·
Editorial: Cops out of line in beer bust
·
Mailbag
Latest Issue: September 8, 2005

require('/home/webby/html/papers/98/polls/current.php')?>

showAds('bigbutton')?>






showAds('mediumbutton')?>


showAds('wildlinks')?>