Tuesday, September 20, 2005


Bush's apology over Katrina inadequate, unacceptable
Time out. Did President Bush actually apologize to the nation last week for the government's ham-fisted response to Hurricane Katrina? Am I living in some alternate reality - namely, Russia - where the media reports on apologies to the American people that were never made and unintended bouts of contrition? Have I lost my marbles?
No - no, I haven't. And while Bush didn't go quite as far as to say, "I'm sorry," the Web sites of major U.S. newspapers have confirmed my suspicions: This is a presidency in shambles. This is a presidency so broken and bruised it has finally lowered itself into the bowels of shameful penitence. [Read article]



It would be a great day if NASA had to have bake sales
"One small step for man ..." Or one much larger step for man, if we actually manage to send people to Mars within the next few decades.
NASA is planning to build a space station on the moon. This will allow them to launch astronauts to Mars, purportedly by 2025.
Other than giving sci-fi enthusiasts the coolest thing since "Star Trek," NASA seems bent on spending money for spending's sake, or just because being the first people to Mars would be "cool," like Beavis and Butthead to seventh-grade boys. [Read article]



Editorial: Sex assault safety key: lock door, be aware
The recent attempted sexual assault of a female student living north of campus proves that the UA community must remain vigilant in its efforts to prevent such attacks.
While the headlines surrounding convicted rapist James Allen Selby faded last year after he committed suicide in the Pima County Jail, the threat posed by other individuals like Selby remains.
Since 2000 the Tucson Police Department has received 43 reports of sexual assault in the neighborhood north of the UA bounded by East Speedway Boulevard, North Campbell Avenue, East Euclid Avenue and North Grant Road, according to department records. The same area has also had 11 attempted sexual assaults reported and 26 calls regarding peeping Toms. [Read article]



Mailbag
Wildcat blatantly favors greeks on campus
On Sept. 13, the Arizona Daily Wildcat published an extensive article and a related editorial in response to citations issued on Aug. 26 to underage drinkers at the Kappa Sigma fraternity house.
How does the Wildcat support its claim that the officers were more interested in taking advantage of and citing students rather than enforcing the law? In both pieces, a central claim is that officers erred in not informing UAPD of the actions they intended to take. Granted, this does violate a certain unwritten professional courtesy among law enforcement agencies of all levels, but it also should have been noted that as state-certified officers acting within their jurisdiction, they were under no legal obligation to do so. [Read article]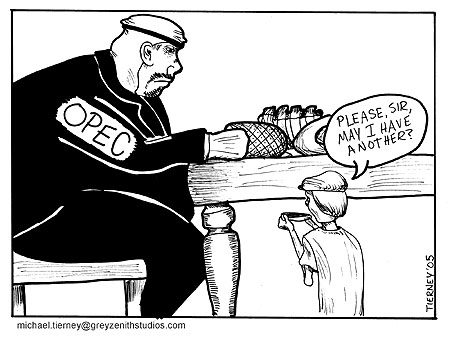 showAds('bigbutton')?>






showAds('mediumbutton')?>

showAds('wildlinks')?>