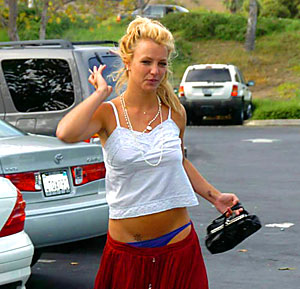 Photo courtesy of Capitol Records

Quoteworthy: "It's a boy." - The message on Britney Spears' Web site on the morning of Sept. 15.

By Nate Buchik
Arizona Daily Wildcat
Thursday, September 22, 2005
Print this


A collection of views, gripes and nonsense

Gripe of the week

A recent trip to www.facebook.com confirmed my latest gripe. I'm tired of people saying they like "all kinds of music." That's not true. That means you don't really like any kind of music. "Favorite music" means favorite music, i.e. the music that you listen to most. You can't listen to everything all the time. Don't tell me that you grab a reggae CD, then pop in some techno, listen to some Britpop, go for some chanting monks and finish it up with a dose of Broadway show tunes. Just write nothing, even if you're embarrassed by the truth.

A sarcastic comment

I'm sure glad Fox always has some great new show to interrupt their Sunday animated lineup. This time it's "The War At Home," a tasteful comedy that almost matches the sheer hilarity of "Oliver Beene" or "The Pitts."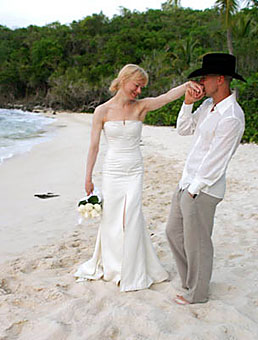 Photo courtesy of Capitol Records
Newsworthy: Renée Zellweger has filed for an annulment of her marriage to country music sensation Kenny Chesney just four months after they exchanged vows. In the court documents, Zellweger listed "fraud" as the reason the marriage didn't work. Strangely enough, Dr. Phil, who is the real fraud, actually predicted back in May that the marriage would last only four months.
Random review
Sonic has started to add sour flavoring to their Slushes. "Sour" seems to be pretty hip with the kids right now. Personally, I'm all for souring, and these Sonic Slushes have got to be some of the best-soured items around. As soon as the Slushes got sourfied, they escalated to this whole new level. Most items are pretty sourable, so keep on the lookout for new sourized items like popcorn and maybe even milk.
Download this:
A new Radiohead song recently became available on a benefit compilation. Because that's the case, you probably shouldn't illegally download it. But you can get it for a small fee at www.warchildmusic.com.
Read this:
The Web site www.preshrunk.info. Tired of the Urban Outfitters screen tees? Preshrunk is a T-shirt of the day blog that manages to find something great almost every day. From the constant squid shirts they love to feature to the nerdy video game stuff, their shirts are always, at the least, original.
Watch this:
The second trailer for "Harry Potter and the Goblet of Fire" is now widely available on the Internet. Make sure you're there as Harry grows up and goes PG-13 on Nov. 18. It's going to be epic.


Write a Letter to the Editor