Friday, September 23, 2005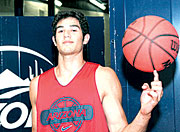 It's a question eager basketball players at the Student Recreation Center would love to hear: "Are you ready to walk on?"
Unfortunately for them, David Bagga, a freshman walk-on for the Arizona men's basketball team, has already heard it.
The Foothill Ranch, Calif., native said the phrase, uttered by Arizona head coach Lute Olson, caught Bagga off guard as he vacated his plane at Tucson International Airport in June.
Bagga attended Mater Dei High School in Santa Ana, Calif., and played for a team that produced past Wildcats Reggie Geary, Miles Simon and Dylan Rigdon. But his senior year, Bagga averaged only one point, 1.5 rebounds and 0.3 blocks. [Read article]

·
Wildcats visit No. 3 Portland tonight
·
Cats open Pac-10 season against Beavers, Ducks
·
Staff picks
·
Women's golf swings in to Nashville
·
Men's tennis begins tourney No. 2 in Denver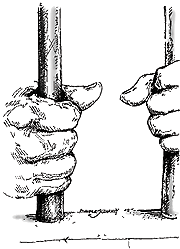 End Guantanamo Bay hunger strike?
Folding to a mob is the greatest sign of weakness an entity can show, whether it be a government or a company. At Guantanamo Bay prison, hunger strikes have become the preferred method of protest to show the government and outside organizations that the conditions of the prison are substandard.
These hunger strikes, like most methods of protests, are nothing more than an illusion of power. They cannot accomplish anything if the group protested against shows strong character and does not bend to the whims of the protesters. [Read article]

·
Military forcefeeding us lies
·
Pass/Fail: See if these ideas make the grade
·
Mailbag
Latest Issue: September 22, 2005
Latest Issue: September 20, 2005
More than a pop culture phenomenon, yoga is growing as a route to spirituality
Spirituality has rapidly become one of the fads popularized by mainstream media and celebrities, whether it is Madonna plugging Kabbalah or Sting sculpting his body with yoga. But the practice of yoga has 5,000-year-old roots and is much more complex than its popular portrayal.
Yoga, in general, combines spiritual, physical and emotional practices to form a deeper connection with one's self and the outer world. However it is not limited to a singular definition and seems to take on a different meaning to everyone who practices. [Read article]

require('/home/webby/html/papers/98/polls/current.php')?>

showAds('bigbutton')?>






showAds('mediumbutton')?>


showAds('wildlinks')?>