Wednesday, November 9, 2005


Torture, integrity don't mix
The Bush administration and Sen. John McCain are like a couple of co-workers who have been through a bad breakup but still have to work together amicably in the same office building.
Although both parties have contended on numerous occasions that their ties with one another are friendly and strong, the two have often butted heads, and the history behind the relationship is full of the sort of drama that should be reserved for another utterly mindless, yet helplessly captivating, episode of "Laguna Beach." [Read article]



Urban upheaval Ó la franšaise
France: land of the Eiffel tower, gastronomic feats, romantic men, beautiful women and ... burning cars?
After nearly two weeks of riots, the nation of fromagers and sommeliers has an image crisis on its hands - an image crisis that traces its roots to some deep and long-standing societal problems.
Monday marked the first fatality in the riots that have convulsed France for two weeks. The uprising began Oct. 27, after the deaths of two boys in a Paris suburb, electrocuted as they hid from police behind a transformer. [Read article]



Mailbag
Republicans don't require 'loyalty oaths' for events
As an active member of the College Republicans, I have been to countless events across the city since the start of the semester. These events have ranged from City Council rallies and debates to fundraisers for the state Republican Party. Sometimes the College Republicans are responsible for helping set up the various events, and then do check-in if there is a roster of who will be attending. [Read article]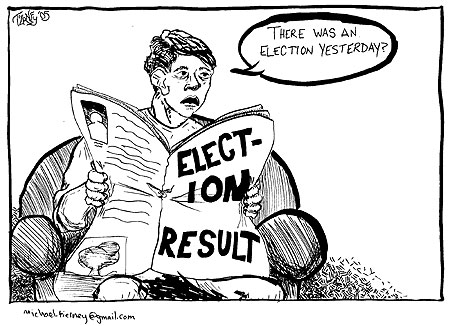 showAds('bigbutton')?>







showAds('mediumbutton')?>

showAds('wildlinks')?>