Arizona Daily Wildcat
Wednesday, November 23, 2005
Print this


Arizona at ASU
2005 Territorial Cup game

Ryan Casey:

"The game is at Sun Devil Stadium." "Arizona has only three wins." "ASU is headed for a bowl game." "It's Senior Day." "The Sun Devils will be looking for revenge." I just gave you five reasons why ASU will win on Friday.

"Stoooooooooooooooooooooooooooooooooooooooooooops." (The reason why the Devils will get shot down on their home turf.)

Arizona 23, ASU 20

Shane Bacon:

If Espn.com's Bill Simmons were a Pac-10 fan, he'd call this the "Kitchen Sink Game of Kitchen Sink games." ASU heads in a disappointing 5-5, while the Wildcats could have ridden the UCLA bus home free but decided to take their chance on the back of a Husky and got bucked off hard. Both teams need this win - the Wildcats for a positive offseason, and the Sun Devils for a possible bowl birth. Let's all hope that Willie Tuitama comes out hotter than the ASU woman in the Pac-10 Playboy edition.

Wildcats 24, Other Guys 13

Roman Veytsman:

This will be my third straight year missing the best game of the season on the dumbest day of the year at a school where like 95 percent of students are out of state. That's like putting the Super Bowl on Christmas or the finale of "The OC" on Yom Kippur. As for the game, Arizona played with everyone's emotions like it was a soap opera for the second consecutive year. Then here comes Willie to save the day, or shall I say two games, before our hearts were broken again. Last year's ASU win gave us hope, so this year's loss will bring us back down to earth, yet again. P.S. ASU sucks!

Sun Devils win

Given Monday's season opener, will the men's basketball team's 20-win-season streak stay intact?

Ryan Casey:

If Monday's game was any indication, then the Wildcats will smoke every team for the first five minutes, take the next 30 off, and then dominate their opponent for the last five. The key? Staying fresh. You say it makes the games too close? I say Lute wants the fans to be entertained. It's strategery.

Yes

Shane Bacon:

Since I have been at this school, the Wildcats men's team has been a work in progress. First, it was the Walton-Gardner Show that couldn't eclipse the Jayhawk shadow. Then, sophomore year was more disappointing than failing Jazz History. Next came the Illinois game that would be like having too many drinks, taking a girl home and waking up next to your sister. Any way you look at it, this team still notches 20 wins every season.

Of course - they're the Wildcats

Roman Veytsman:

This year's team may not be like the Rick Pitino-Kentucky teams that played 12 guys, but almost everyone without a redshirt will get a chance to prove he belongs before Lute Olson cuts down his rotation come tournament time. Along with putting posters on walls with opponents looking as scared as a 10-year-old in Michael Jackson's house, Hassan Adams has developed the other parts of his game as well.Like Pastner, the Wildcats will pass this season with honors.

Yes

Is the women's basketball team a certified world-beater if it wins the Great Alaska Shootout?

Ryan Casey:

If the women can dog sled, they can win any game they want, in my book. You'll see - down against Maryland on Dec. 11 with 10 seconds to play, head coach Joan Bonvicini will call a timeout: "Get in here! OK, remember when we were in Alaska dog sledding? Here's what I want you to do ..."

Regardless of what she says to finish that

sentence, it'll make them win

Shane Bacon:

Here is a list of things that will happen before this occurs: Sports Illustrated calls me and offers me Rick Reilly's job; Laguna Beach star/current Wildcat Taylor Cole knows more than about 2 percent of all her friends on Facebook.com; my buddy Will and I walk in a bar and someone asks me if I smoked before going out; Reggie Bush loses to Snoop Dogg in the 40-yard dash; and Matt Leinart calls me for pick-up tips. Sorry, I'm just being realistic.

Nope

Roman Veytsman:

I don't know much about women's basketball, but I do know this: Furman and Central Connecticut State are not powerhouse programs. The Wildcats' opponents will surely be less to deal with than the polar bears and the freezing cold in Alaska, although native Alaskan Natalie Jones is probably ready to get away from the desert for a while. This tournament won't mean much in terms of the Lady Cats' regular season, but if the men go to Hawaii, the women have to go to Alaska.

Probably not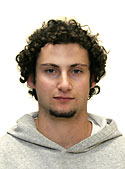 Roman Veytsman
staff writer
What Arizona sports moment in the past year will you be thankful for tomorrow?
Ryan Casey:
March 26, 2005. Arizona advances to its fifth Final Four under head coach Lute Olson, destroying top-ranked Illinois by 15 points. Led by Channing Frye's 24 points and Hassan Adams' 21, the Wildcats - hold on, my phone's ringing ... no way ...
I'm not thankful for anything.
Shane Bacon:
Jim Livengood, here's what I'm thankful for: I'm thankful for Willie, for Lutey, for Hot Sauce and Isaiah. Thanks for the UCLA game, for rushing the field, for great weather and pretty girls. I'm happy we have McKale Center, the UA Mall, Mike Thomas, Mike Stoops, Mike Bell and pick-up basketball games. Thanks for the Shack, Salim and hopefully the Sun Devil game. Most of all, I'm thankful for hearing "Bear Down, Arizona" all my years as a Wildcat and all the ones to come. I can't pick a moment, I'm thankful for them all.
So much - I love my life
Roman Veytsman:
With two minutes left in the UCLA-Arizona game Nov. 5, fans were standing side by side with the players anticipating the biggest win for any current student (unless, of course, you're a ninth-year senior). No one ran onto the field until time expired, as easy as it would have been, and security did an unbelievable job of controlling the drunkenness (much better than Joe Namath could have ever done). The stars were aligned on that Saturday night at Arizona's Homecoming, as the Wildcats played flawless football. What more could you ask for?
Probably not


Write a Letter to the Editor