Tuesday, November 29, 2005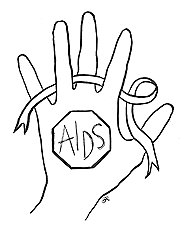 Forty million people around the world are infected with HIV/AIDS. By December, 3 million will die and another 5 million will transmit the disease.
In a world full of mind-boggling technology, vast amounts of education and countries overflowing with medical and monetary resources, how does such a preventable yet ravishing disease consume the lives of that many individuals?
Here, we can fight on behalf of our fellow citizens stricken with HIV/AIDS. [Read article]

·
Quit shopping at Wal-Mart
·
Editorial: ASUA, GPSC squabbling misguided
Latest Issue: November 17, 2005
Latest Issue: November 29, 2005
Venerable Stones play to sold out crowd in Glendale
Rolling Stones fans young and old flocked to the Glendale Arena Sunday night to catch a glimpse of the venerable rock 'n' roll band as they made a stop in the Phoenix area on their A Bigger Bang World Tour.
The concert was to promote the band's newest album, A Bigger Bang, and Glendale was the 40th stop on the tour, which started earlier this year in New York City. The band has crisscrossed the country, stopping in cities like Portland, Ore., Los Angeles, San Francisco and Boston. Even Duke University was a stop on the tour. [Read article]

require('/home/webby/html/papers/98/polls/current.php')?>

showAds('bigbutton')?>







showAds('mediumbutton')?>


Tuesday
---
5:30 pm
UATV: Daily Dose
7 pm
The Girl Next Door
9:30 pm
Elf
11:30 pm
The Lord of the Rings: The Fellowship of the Ring

Show Schedule
Interview Archives

showAds('wildlinks')?>