Wednesday, November 30, 2005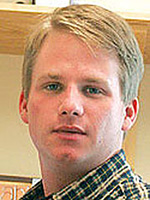 Reports say president harassed two officials
Student Government President Cade Bernsen has continuously sexually harassed two female officials within ASUA during the past eight months, creating an unsafe working environment for both women, according to complaints filed with the Dean of Students Office recently.
The complaints state that Bernsen made repeated unwelcome sexual comments such as "nice rack" and inappropriately touched the women while in the office of the Associated Students of the University of Arizona, a violation of the UA Student Code of Conduct and the university's sexual harassment policy. [Read article]

·
Students help disabled artists
·
Students try to wear out competition
·
Into the fray: Student travels country to realize dream
·
Quick Hits
·
Fast Facts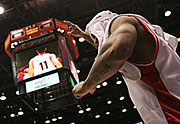 In this edition of Dave's Diary, David Bagga, a freshman walk-on this season with the Arizona men's basketball team, talks about his first career points, the team's trip to Hawaii and planning homework around a road trip.
On his 3-pointer in Sunday's game against Virginia, his first career points in an Arizona uniform:
It felt great, there's really no way to describe it. I kind of came off a pick, and the guy didn't really guard me. The coaches have been telling me "If you're open, shoot it," so I shot it and I thought it might have a chance to go in, and it did. [Read article]

·
Stepping up: Developing weapons fueled by hunger to win
·
Commentary: Don't panic – hoops is A-OK
·
On the air
·
2005 Arizona Footall Season Review: Youth, depth gives football reasons for hope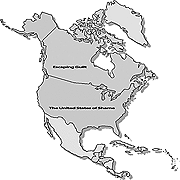 When asked about national identity in a foreign country, "I'm Canadian" has become an oft-repeated response among many a jaded American traveler and disaffected college student.
Maybe by using the phrase, we as travelers use it to escape awkward buying situations (e.g. to avoid buying cheap junk because Canadians don't have money - ha-ha!). Or maybe by repeating the phrase, we simply expound the virtues of our northern neighbor.
However, this phrase is more indicative of a growing dissatisfaction with our own country, and it is increasingly more telling of how we perceive ourselves in the world (one of shame). [Read article]

·
Where have the candidates gone?
·
Editorial: Guest-worker plan a step toward solving border woes
·
Mailbag
Latest Issue: November 17, 2005
Latest Issue: November 29, 2005
Venerable Stones play to sold out crowd in Glendale
Rolling Stones fans young and old flocked to the Glendale Arena Sunday night to catch a glimpse of the venerable rock 'n' roll band as they made a stop in the Phoenix area on their A Bigger Bang World Tour.
The concert was to promote the band's newest album, A Bigger Bang, and Glendale was the 40th stop on the tour, which started earlier this year in New York City. The band has crisscrossed the country, stopping in cities like Portland, Ore., Los Angeles, San Francisco and Boston. Even Duke University was a stop on the tour. [Read article]

require('/home/webby/html/papers/98/polls/current.php')?>

showAds('bigbutton')?>







showAds('mediumbutton')?>


showAds('wildlinks')?>