Staff picks: Weekend matchups

Arizona Daily Wildcat
Friday, October 22, 2004

Charles Renning
assistant sports editor
Lindsey Frazier
staff writer
Amanda Branam
staff writer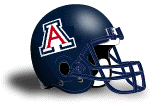 vs.
Arizona vs. #7 California
Renning: Cal will be one of four BCS teams Arizona faces this year. Wisconsin, Utah, Southern California and Cal will all find themselves with a big time payday after New Year's. Arizona has little if any chance of knocking off the Bears. Good thing Mom and Dad will be in town so they can pay for your heavy drinking when the game gets out of hand in the second quarter.
Arizona 6, California 35
Frazier: Let's be realistic: This game will probably be over at halftime and if history repeats itself, Arizona will only be able to put points on the board when it's too late. Cal has too much offense for a Wildcat defense that is pretty banged up. There's no doubt the Golden Bears are for real. California beat USC in every statistic except the scoreboard, only because it put the ball on the ground three times. You can't expect Cal to make the same mistakes against Arizona.
California 42, Arizona 21
Branam: Um, I consider myself to be a glass half-full type of girl, but Cal's offense is just too good. Passing is its strength, and one of UA's bigger problems is passing defense (aside from that whole getting-into-the-red-zone-but-being-unable-to-score thing). Not really an ideal situation for the Wildcats.
UA 14, Cal 45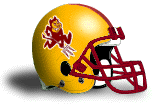 vs.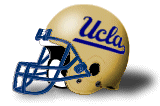 ASU vs. UCLA
Renning: Drew and White sounds like some kind of law firm. Maybe they can defend themselves when they're charged with assault from the beat down they lay on the Scum Devils. Look for the pair to reel off a combined 300+ yards on the ground and six scores. The only thing I'd enjoy more than seeing ASU get beat 45-7 by SC last week is for it to happen two weeks in a row.
AssU 7, Maurice Drew and Manuel White 45
Frazier: UCLA's rushing game has evaporated. The Bruins managed only 79 rushing yards against California. Neither team has a great defense but Andrew Walter should be able to lead his team to victory. If the ASU team that beat Iowa shows up, it'll win big. If the ASU that choked at USC shows up, it could be a close game.
Arizona State 35, UCLA 28
Branam: I say that the Sun Devils less-than-impressive showing against USC will start a downward spiral for ASU. Maurice Drew will have another big day, and the Bruins will win a close one.
UCLA 24, ASU 21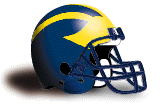 vs.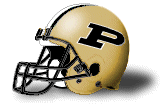 Michigan vs. Purdue
Renning: Kyle Orton not only coughed away his chances at a Heisman Trophy a week ago, but coughed away the Boilermakers' chances at an undefeated season. Orton won't make the same mistake twice. With Purdue leading by one with two minutes to go, Orton slides. The Boilermakers kill the clock and the Big Blue for the first time since 2000.
Michigan 27, Purdue 28
Frazier: Purdue suffered a heartbreaking loss from the Badgers last week, but Michigan has bigger problems. Michigan can barely beat Indiana and Illinois, two of the weakest teams in the overrated Big 10. Michigan hasn't faced the level of competition that Purdue has. If the Boilermakers can pull it off, it will be one of the biggest wins in Purdue history.
Purdue 24, Michigan 21
Branam: Clearly, this will be a fantastic game. I give Purdue the slight advantage, only because they are at home and they have Kyle Orton. Oh yeah, and I think they are still better from their loss to Wisconsin - there is no way they will lose two in a row at home.
Michigan 24, Purdue 28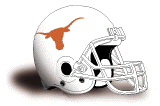 vs.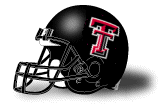 Texas vs. Texas Tech
Renning: Texas Tech put up 70 points twice this year in six games. Texas won't be able to go blow for blow with the Red Raiders. This one is Texas running back Cedric Benson against Texas Tech quarterback Sonny Cumbie. Cumbie outlasts Benson and Tech moves ahead of UT. Then, someone in Austin starts up firemackbrown.com. Oh wait - it already exists.
Texas 35, Texas Tech 42
Frazier: Texas Tech has been a surprise already this season - handing Nebraska its worst loss in history. Passing isn't a problem for the Red Raiders as Sonny Cumbie threw for 369 yards against Oklahoma, despite three interceptions. But if you live by the pass, you die by the pass. The Texas defense should be just strong enough to pull off the win.
Texas 21, Texas Tech 17
Branam: I never pick UT to win. Ever. Even if the Longhorns were playing a seventh-grade Pop Warner team, I would find some way to justify calling the upset. Sonny Cumbie will throw for 500 yards and Vince Young, well, won't.
Texas 17, Texas Tech 77