Thursday, January 20, 2005


Tsunami victims honored in vigil
More than 50 people went out to the UA Mall last night to attend a candlelight vigil to honor the victims of the tsunami in Southeast Asia and hear speakers from different religions.
The vigil was organized by the Association of Sri Lankans at the UA and featured speakers from various religious groups including Islamic, Buddhist, Presbyterian, Jewish and Bahai Faith. Representatives from each group offered their stories and insights on how they are dealing with the catastrophe and also to offer hope to the community. [Read article]



Students to protest swearing in of Bush
Protesters plan to convene at Old Main this afternoon to march in an Inauguration Day protest sponsored by 30 Tucson organizations including Refuse and Resist, Tucson Peace Action Coalition and the UA Young Democrats.
The protesters plan to assemble at 3:30 p.m. at the Old Main fountain and walk to the Federal Building, 300 W. Congress St., for a rally at 5 p.m.
Tariq Rahman, a political science junior and member of Refuse and Resist who helped organize the event, said he expects between 500 and 2,000 people to show up to the march. [Read article]



Prof. helps to push anti-bullying bill past committee
After being bullied, prof. shot man in '55
PHOENIX - The UA professor who told his class two months ago he shot and killed a student while in college testified at the Capitol yesterday in favor of a bill to eliminate bullying.
Robert Bechtel, psychology professor, told his classes Nov. 17 he was the victim of bullying from age 4 through college. In January 1955, he brought a gun to his residence hall at Swarthmore College in Pennsylvania, with the intention of shooting everyone who lived there. [Read article]




Financial well runs dry for 'Water U.'
University water experts meet with Napolitano today
Water experts from Arizona's three universities will meet with Gov. Janet Napolitano today to discuss how university resources can combat issues of Arizona's declining water supply, although researchers say they lack state support necessary to do their work.
Napolitano has called on the UA, Northern Arizona University and Arizona State University to form a "virtual water university," to fight what she calls the state's water crisis. [Read article]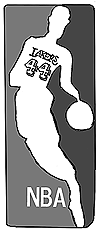 Fast facts
Things you always never wanted to know
Sylvia Plath was a famous poet who killed herself at age 31 by sticking her head in an oven. Sylvia Plath's husband, Ted Hughes, was married three times, and two of the women he married committed suicide.
The Rams are the only NFL team that plays its home games in a domed stadium and have won a Super Bowl.
In "Casablanca," Humphrey Bogart never said, "Play it again, Sam." Sherlock Holmes never said "Elementary, my dear Watson." Captain Kirk never said "Beam me up, Scotty," but he did say, "Beam me up, Mr. Scott." [Read article]




showAds('bigbutton')?>






showAds('mediumbutton')?>

showAds('wildlinks')?>