Tuesday, February 15, 2005


Don't fight torts, eat them
In the name of improving American health care, a Republican-dominated Congress recently grabbed the legislative scalpel and vowed to cut the number of civil lawsuits that are "clogging America's courts."
Last week, Congress tried to push through legislation to make it easy to remove class-action lawsuits from state to federal courts. The law's sponsors know that removal to federal courts - which are about as friendly to class action plaintiffs as Judge Judy in the morning - effectively sounds the death knell for those lawsuits. [Read article]



Editorial: Thumbs up, thumbs down
Tuition survey good for student input
When it came to gathering student opinion on any tuition increase, Associated Students of the University of Arizona last week tried a new method of getting student input. Instead of gathering opinions from only a handful of student leaders, it sent a survey to the entire student body. This tactic should be welcomed and encouraged.
Using a simple but effective e-mail survey to all email.arizona.edu accounts, it received input from more than 2,000 students. Questions included whether students wanted the money to go toward smaller class sizes or improved technology. [Read article]



View Points
Question: What would you like to see money from a tuition increase go toward?

Mailbag
Ambassadors should not be paid
I am a recent graduate of the UA, and I was a member of the Arizona Ambassadors club. I appreciate the stories in the Daily Wildcat about the issue with the Ambassadors being paid. I would consider myself as having been a devoted Arizona Ambassador, and I am very dismayed to discover that the Ambassadors are going to be paid. This group is a university club, and club participants should not be paid for membership. The enthusiasm when I was a member came from our love for the UA and from the idea that we were offering our time to give tours to prospective students. The idea of paying Ambassadors worries me because the money will become the motivation for people to join the club. This could potentially ruin the enthusiasm that we have exhibited in the past. Do we really want to spoil this and possibly ruin the first impression of the UA that prospective students have? [Read article]



Online Mailbag
Green Day pick for Grammy misguided
I'm not sure what type of point your GoWild editor was trying to get across, or if he was trying to make a joke, but his reason for choosing American Idiot by Green Day to win the Grammy in the Wildcat Thursday was a little out of line, especially when you consider which month we're in. Just mentioning "Birth of a Nation" as a tool which teaches that "white people art" is superior to any form of art frankly disgust me. But hey, freedom of speech is for everybody, even the ignorant. [Read article]



Arizona needs more universities
It's that time of year again. Time for the Arizona Board of Regents to start playing "Let's Make a Deal" to hammer out next year's tuition hike. The board will take input from everyone - or at least claim they did - but, in the end, the fate of nearly every college student in Arizona is in the hands of our friends of the Board.
Unfortunately, when it comes to higher education in Arizona, the three state universities are the only game in town. There are a few other schools, like Grand Canyon or Prescott College, but no other major universities. That sets Arizona apart from most of the country, and not in a good way. [Read article]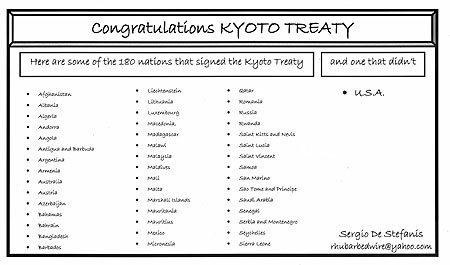 showAds('bigbutton')?>






showAds('mediumbutton')?>

showAds('wildlinks')?>