Volume 90
Monday
Number 18
September 16, 1996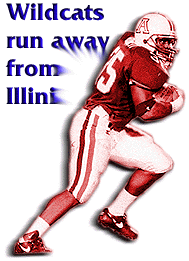 Arizona 41, Illinois 0:
The Wildcats score 28 points in the fourth quarter to rout the Illini.

UA inside linebacker Chester Burnett scrambles for the end zone following his interception of Illinois' Mark Hoekstra. Burnett returned it 33 yards for the score.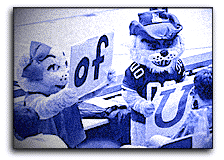 New mascots take the stage
They've donned the sacred costumes, they've practiced all the rituals, and they've excited scores of fans. Saturday, two of them were named the newest Wilbur and Wilma Wildcat.