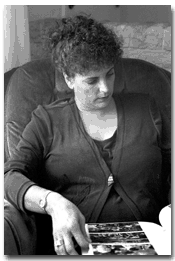 Marti Simpson to get award from Red Cross for helping earthquake, flood victims
Making a difference in at least one person's life matters.
That is what UMC nurse practitioner Marti Simpson realized after traveling around the world to provide medical assistance to natural disaster survivors.
Simpson, who took a year away from her work at University Medical Center, returned from her last destination - El Salvador - on Feb. 13, the same day that a 6.6-magnitude earthquake shook the country.
She said she still feels guilty about leaving the earthquake's victims, but she had to return to her work at the UMC's cardiology department.
Simpson returned with stories to tell, faces to describe and questions to ask, such as who provides medication to the people now that she left behind.
ASA bill passes first committee

Student effort to double state's portion of financial aid faces another hearing today

PHOENIX - An ASA-initiated bill to double the state's contribution to need-based financial aid cleared its first hurdle yesterday with approval from a House panel.

The student push got state lawmakers to approve an addition of about $2 million in each of the next two years. The bill passed the House of Representatives Education Committee unanimously.

Swim, dive team returns with title

Wildcat diver sweeps weekend

After garnering its second consecutive Pacific 10 Championship, the Arizona women's swimming and diving team returned to campus reeling in the wake of their successes.

The Wildcats took home the conference title over the weekend in Federal Way, Wash. UA finished with 1,229 points.

Guarding God

It is more than the Father, Son and the Holy Ghost now. It seems that the Catholics of Tucson might include a fourth element to the church - a 24-hour security guard.

It was not the first time San Xavier del Bac has been vandalized. But, in the last few weeks it has been the target of three different accounts of intentional damage.

It is often referred to as the "white dove of the desert." The radiantly white structure seems to emerge from the barren terrain just south of Tucson.

Dirty rice and a side of Crawdaddy-o

UAB dishes up Mardi Gras celebration on the Mall

Rice, beans and King Cakes are not the only things that are going to packing on the pounds today in celebration of Fat Tuesday.

Also known as "Mardi Gras Day," Fat Tuesday means the biggest and most ornate parades caravan through the streets of New Orleans. At the University of Arizona, however, local band Crawdaddy-o is coming to fatten up UA students for Mardi Gras with a free concert today near Old Main.
Fast facts: Tuesday February 27, 2001
More than 11,000 people are injured each year while experimenting with new sexual positions.
The maximum speed at which erotic sensations travel from the skin to the brain has been clocked at 156 miles per hour.
There are more than 1,000 chemicals in a cup of coffee. Of these, only 26 have been tested, and half of them caused cancer in rats.
A leech can drink up to eight times its weight in blood at one sitting.