Wessel to release statement about arrest this week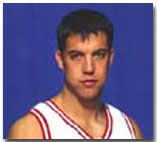 UA basketball player charged with reckless driving, one-way street violation dropped
UA basketball forward Justin Wessel is expected to release a statement today or tomorrow concerning his arrest for suspicion of driving under the influence of alcohol in August.
University of Arizona Police Department officers charged Wessel on Aug. 31 with DUI and driving the wrong way on East Broadway Boulevard, a one-way street near South Fourth Avenue. Wessel's "eyes were red and appeared to be tired" when he stepped out of his car, reports stated.
His one-way road violation charge was dropped and he plead guilty to reckless driving during his Sept. 22 court date, states the Pima County court docket.
The redness of his eyes could be the result of a cornea transplant he had a few years ago, said Richard Paige, associate media relations director for the UA athletic department.
When the Arizona Daily Wildcat spoke to Wessel yesterday, he declined comment until his statement is released.
Regents approve UA's request for $62 million to retain faculty

ABOR also approved increase of GTAs and workload reduction, UA gets $402

TEMPE - The UA has requested an additional $62 million from the state to pay its faculty competitive salaries.

During the Arizona Board of Regents meeting Friday at Arizona State University, the regents were presented with the state universities' salary requirements, which, system-wide, requires nearly $160 million during the next two years to retain faculty.

Wildcats answer questions in rout of Stanford

Farmer becoming front-runner at tailback

In some cases, games are closer than the score may indicate.

However, the UA football team's 27-3 victory against Stanford Saturday was not one of those games.

New abortion drug should be available at UMC

Last week the Food and Drug Administration approved the abortion pill mifepristone, which terminates pregnancy within the first seven weeks. However, the pill - also known as RU-486 - will not be available at UMC because of a 1972 Arizona State Legislature edict that prohibited abortions at the campus hospital - surgically or not.

Tower of Power performs to a near sold-out crowd at Rialto

Soul band wraps up 8-day tour of the West Coast

For almost three decades, Tower of Power has performed soul music to near sell-out crowds across the nation. The band's Friday night appearance in Tucson was no different, after a stop at the packed Rialto Theater.
Quotable: Monday October 2, 2000
"There's a load on our jail, a load on our courts, and we can't get reimbursed."
Chris Roll, Cochise County prosecutor, on Texas' decision to turn away federal cases against illegal immigrants smuggling drugs across the border
Today in history: Monday October 2, 2000
In 1780, during the American War for Independence, British Major John Andre is hanged as a spy by U.S. forces in Tappan, N.Y.
In 1836, the British naturalist Charles Darwin returns to Falmouth, England, aboard the HMS Beagle, ending a five-year surveying expedition of the southern Atlantic and Pacific oceans.
In 1869, political and spiritual leader Mahatma (Mohandas) Gandhi was born.