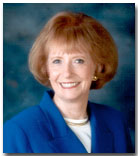 Proposal must be passed by Regents before taking effect
In what could be the beginning of a wave of requests for a large tuition increase, the governor's task force released a report recommending in-state tuition increase $739 during the next three to five years.
If the Arizona Board of Regents agrees with the recommendation, in-state tuition would increase from $2,259 to $2,998 a year. However, they do not meet to discuss tuition until the spring, said Matthew Ortega, Regents assistant executive director for public affairs.
"All the task force recommendations are very preliminary," Ortega said. "Tomorrow, tuition is not going to go up a little higher."
The task force wants higher tuition to fund programs such as optics at the University of Arizona and water engineering at Arizona State University, said Francie Noyes, the governor's press secretary.
Women's studies will construct new plaza to honor heroines

Site will raise $1 million for department, committee member says

While other campus construction projects plan to renovate aging buildings or incorporate more freshmen, the women's studies department's new project is meant to honor women everywhere.

It doesn't get any bigger

When the UA football team plays host to Arizona State Friday afternoon at Arizona Stadium, there will be more on the line than just in-state bragging rights.

For the second straight season, the winner of the rivalry game - which dates back to 1899 - will earn a bowl berth with a 6-5 overall record.

Prop 301 funds - don't spend it all in one place

UA President Peter Likins wants to do homework.

However, he won't be holed away in a musty alcove in the Main Library. Likins, along with the presidents of Arizona State University and Northern Arizona University and the Arizona Board of Regents, wants to research the best ways to spend millions in tax money soon to come the university's way, and have a special meeting - a retreat - to decide how to spend that money, the result of the passage of Proposition 301.

A reverence for nature

Local artist captures the death of the desert in exhibit opening

Though many people may view life as something to be cherished, one local artist finds inspiration in the simplicity of death.
Quotable: Wednesday November 22, 2000
"I don't want to delude anyone. We are not on a picnic. We are in a struggle. If we have to fight, we will know how to fight."
- Israeli Prime Minister Ehud Barak while visiting Israeli army headquarters in Gaza