By staff reports
Arizona Daily Wildcat May 1, 1997

CD Reviews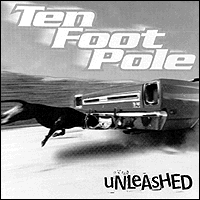 Ten Foot Pole
Unleashed
(Epitaph Records)
All revved up and ready to go, Simi Valley's pride and joy Ten Foot Pole have released their newest album "Unleashed." After kicking out their former singer Scott Radinsky (pitcher for the L.A. Dodgers), guitarist Dennis took over vocal duties for the band and has done a great job, as demonstrated by this album. By touring constantly over the past few years Ten Foot Pole have grown tighter as a band and it really shows in their sound.
The sound quality on this album is far superior to their last album "Rev" and the guitar sound is much thicker and really packs a punch. Even though Dennis is not as good a singer as Scott Radinsky was, he can still hold his own on the mic. He has a very bright and distinctive voice that shines through the intricate music that Ten Foot Pole creates. Highlights on this album include the bass filled "What You Want," "Pride and Joy" and "A.D.D." which tells the story of a little girl who is told to take pills by her teacher to cure her A.D.D. Quite a humorous story I might add.
With "Unleashed," Ten Foot Pole have tightened up their sound and really become a solid unit. They have shown that they will be a force to reckon with in the punk circuit for many years to come. Overall, this album is pretty good, but not as great as their previous release "Rev." -Andrew Berenson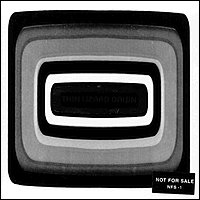 Thin Lizard Dawn
Thin Lizard Dawn
(RCA Records)
It's interesting that we have a chance to look at both "Austin Powers" and Thin Lizard Dawn in the same week, as they're flipsides of the same retro LP. "Austin Powers" suffocates in its efforts to make fun of kitsch from the past; TLD revels in it. Both struggle to achieve some kind of credibility on their own, but TLD succeeds by radically updating the form.
Drawing heavily from '70s glam rock, TLD takes the lush and melodic vocal stylings of Queen, the rock 'n' roll fury of Kiss, and the pop sensibilities of Cheap Trick, and uses them to construct new and wholly original tunes. Their influences remain just influences, building blocks from which new ideas can spring.
TLD isn't afraid to make mistakes, and they embark upon this musical journey with the full knowledge that what they're doing is insane. But that is the essence of rock 'n' roll, and it's refreshing to find a band rocking for real and not for laughs. Ironic distance will only take you so far, and talent takes TLD the rest of the way.
The loopy kids' instruments of "Heavily Addicted" conjure up images of demented dwarves in a codeine-enhanced dream € the production just feels chemically induced, like something the Grateful Dead would dream up after a four-day acid bender. "Happy/Loonies," is an update of the "They're Coming to Take Me Away" song; exuberant and insane, it jumps between powerchord rock and. who knows? It's just good, and there really isn't much out there like it.
Not every song on TLD's self-titled debut is an instant classic, but if you've got a '70s jones that the Stone Temple Pilots or the eels just can't satisfy, Thin Lizard Dawn is the perfect rock injection.
-Jon Roig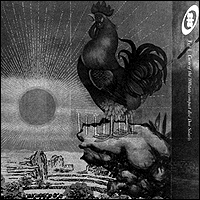 808state
Don Solaris
(ZTT)
I was going to review the new Chemical Brothers album this week, but being that this is my last chance to review something for the semester, I changed my mind. After all, you already know about "Dig Your Own Hole," and it's enough to say that it's not as good as their first album. But with Noel Gallagher of Oasis featured on one of the songs, how can you go wrong?
Anyway, the point is that 808state's latest release, "Don Solaris," is very much along the lines of a Chemical Brothers album : electronic music with a few guest appearances on vocals by some of our modern talents.
Plus, though "Dig Your Own Hole" is good, "Don Solaris" is much better. Released in Europe months ago, this one is still import only, unlike previous albums which were released domestically€ which is strange, considering that it's easily their most accessible, if not their best album yet.
The CD opens up with a brief ambient intro, and then goes into some jazzy trip-hop with saxophones and trumpets, a good helping of drum and bass and some very melodic, cheery dance tunes. The best track by far is "Lopez," featuring James Dean Bradfield of the Manic Street Preachers, sounding suspiciously like George Michael but delivering a beautiful performance nonetheless. Other guests include Soul Coughing's M. Doughty on the funky "Bond" and Lamb's Louise Rhodes on the jungle-ish track "Azura."
True, this album may cost as much as two Chemical Brothers CDs € but that's okay, because although the Bros. new one is good, "Don Solaris" is twice as nice.
-Doug Levy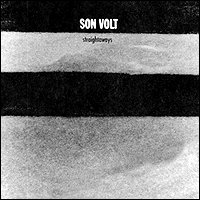 Son Volt
Straightaways
(Warner)
"If there is one thing I hate, it is anything that has a 'twang' to it."
An old acquaintance told me this one night at a party. He obviously was trying to offend me. If you're like him, don't buy the new Son Volt album "Straightaways." There is definitely a twang to this album. There's steel guitar, mandolin and banjo, and of course the deep drawl of Jay Farrar, ex-front man for Uncle Tupelo.
Since the breakup of Uncle Tupelo, songwriters Jay Farrar and Jeff Tweedy started up Son Volt and Wilco, respectively.
When Son Volt sticks to country-rock the songs are impressive. When they delve into the shady area somewhere between pop and rock, they do poorly.
Son Volt suffers more from "second album jinx" on "Straightaways" than Wilco did on their second release "Being There." There are plenty of good songs on this album, but the first three seem to be over-glossed pop fodder; Farrar should stick to what he is good at. But the last three tracks alone make this album worthwhile.
"Been Set Free" features the classic country scenario of a man who knows he is going to die. The dark lyrics backed up by tuned-down guitar leads make this song the most powerful on the album.
"Way Down Watson" features Farrar alone on guitar and vocals. It's about a man who has worked for 20 years as a wrecking ball operator who keeps his eyes and ears covered to protect them from the "dust and noise." Keep your ears uncovered to hear "Straightaways," it's a damn good album. Just skip the first couple of tracks.
-D. Shayne Christie