By Annie Holub
Arizona Daily Wildcat April 2, 1998

Putting poetry on the map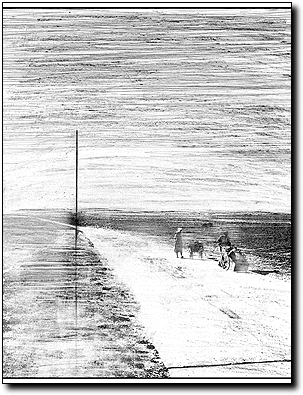 Illustration by chad strawderman
Arizona Daily Wildcat

Tucson has many secrets," said Jami Macarty, executive director of the Tucson Poetry Festival Committee.
The festival, an annual weekend-long poetry extravaganza, happens to be one of them. This year, the festival, featuring Charles Simic, Marilyn Chin, Garrett Hongo, Jimmy Santiago Baca, Cynthia MacDonald and local poet Rebecca Byrkit, begins tomorrow at the Tucson Center for the Performing Arts and continues through Sunday, with poetry events also taking place at the Temple of Music and Art.
The festival has been celebrating poetry for the last 16 years in Tucson, beginning with the first one in 1982. It was created in order to "celebrate contemporary poetry," Macarty said, but it's only within the past couple of years that it's really gained attention.
"The whole event is getting bigger, gaining weight," Macarty said. "There's been tremendous interest this year; we've been getting lots of support from businesses and people . . . It's very exciting.
"Part of our mission is to basically create enjoyment and awareness of poetry," said Macarty about the committee and the festival, which has received national attention and draws poets from all walks of life to Tucson. This year, the theme is "Poetry and Geography."
"Basically, it's a precedent the Festival has set in the past 16 years," explained Macarty of the theme. "It's kind of a catalyst for the kind of discussion that happens on Saturday; all six poets get together with a moderator and there's discussion and interplay between the theme and poetics.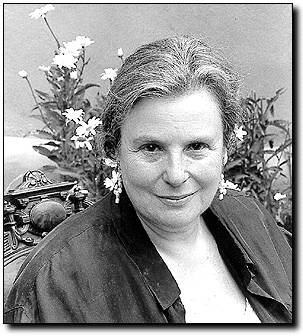 Arizona Daily Wildcat
Cynthia MacDonald
"We knew we wanted to do something with memory - we like to use a word that's provocative, and memory seemed too abstract. Then someone just blurted out 'How about geography?' And we all said, 'That's it!' It became our metaphor for memory.
"We had the idea that geography is inextricable in poetry," she continued, "akin to imagination. We want to explore that and see if it's true."
The panel discussion takes place Saturday from 2-3 p.m. at the Temple of Music and Art and will be moderated by Alison Deming, the director of the UA Poetry Center. Small group sessions will also be held by each of the poets throughout the weekend.
In an excerpt from the "Moderator's Statement for the Panel Discussion," Deming said, "Throughout the history of art, places - real and imagined - have served to coalesce many poetic imaginations. Poets work to put 'on the map' places that have been left out. They struggle to know a new place when displaced from a homeland."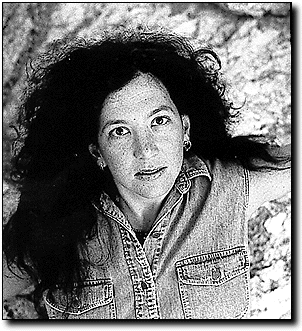 Arizona Daily Wildcat
Rebecca Byrkit
That interpretation of how poetry relates to geography holds true for many of the poets headlining the festival.
Charles Simic was born in Belgrade in the late '30s, and grew up during World War II. The experience of living in a war-torn city is prevalent in his poetry.
"There's this notion of that thread, colored with that filter of having to do without and struggle," Macarty explained. "Simic somehow maneuvers between two places to create something very real and non-judgmental, and at the same time, very surreal, non-real."
Simic has written 14 books of poetry, and has won a Pulitzer Prize as well as many other honors and awards. Simic will be reading Saturday night at 8 at the Tucson Center for Performing Arts along with Marilyn Chin and Carol Ebbecke, the winner of the 15th annual Statewide Poetry Contest, which was judged by Simic.
Chin lives in San Diego and teaches in the MFA program at San Diego State University. Her experiences as an Asian-American growing up in America color her poetry with the kind of brilliance that creates pictures more vivid than posters and could add personality and depth to the blankest walls.
"I consider myself a West Coast poet," said Chin over the phone from her office at SDSU. "Landscape is very important to me and also identity; those of us on the West Coast identify not only with the landscape but also with a multicultural identity. As far as geography is concerned, I feel deeply rooted in West Coast sensibility and this multicultural sensibility."
Garrett Hongo is Japanese-American and grew up in Hawaii. His poetry is descriptive, using sense and imagery in beautifully innovative ways. Macarty spoke highly of one particular piece of his that "is very lush; it has a lot of vegetation and flowers, and it has this smell."
Hongo will be reading at 2 p.m. Sunday at the Tucson Center for Performing Arts with Jimmy Santiago Baca and Tenecia Williams, the winner of the Bilingual High School Contest, which was judged by Baca.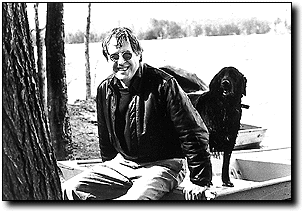 Arizona Daily Wildcat
Charles Simic
Jimmy Santiago Baca dropped out of high school during his first year, and taught himself to write and read in his 20s. From New Mexico, his work pulses with images of people, crisp and bright in the heat. He has published three books of poetry and a collection of essays and short stories entitled, Reflections of a Poet in the Barrio.
Cynthia MacDonald founded the creative writing program at the University of Houston in 1979 and was formerly an opera singer. She has published six collections of poetry as well as two opera librettos. MacDonald will be reading tomorrow night at 8 with Rebecca Byrkit at the Tucson Center for the Performing Arts in the opening event of the Festival.
Byrkit is the Founder and Director of Voice and Range Registry of Collaborative Artists here in Tucson, where she works with dancers, visual artists, musicians and media artists, along with writers.
The Tucson Poetry Festival, in its goal to involve the community, has a series of interactive events scheduled along with the panel and small-group discussions dispersed throughout the weekend, including open mic readings from 12:30-1:30 p.m. at the Temple of Music and Art Saturday and from 12-1:45 p.m. at the Tucson Center for Performing Arts Sunday. Preceding the open mic Saturday will be readings by ArtsReach Imaginative Writing Program Students.
The authors will be signing books from 3:30-4 p.m. Saturday at the Temple of Music and Art. Sunday at noon, also at the Temple, will be a panel discussion called "Literary Publishing in the New Millennium," hosted by local publishers.
"It's one of the best weekends of the whole year in Tucson as far as I'm concerned," said Deming. "It's a great celebration of contemporary poetry."
As Macarty put it, "It's a weekend poetry party."