By Tory Hernandez
Arizona Daily Wildcat October 17, 1997

Promotion pushes Union referendum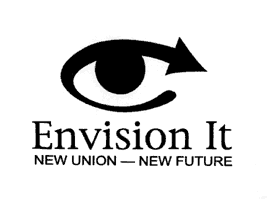 UA students on their way to the Fiddlee Fig Eatery or Louie's Lower Level will be reminded of the campuswide Union referendum in November - thanks to Memorial Student Union Marketing.
Fifteen banners and four dry erase suggestion boards with the new Student Union logo all push the "Vote Yes" message to students, said Dan Adams, Student Union director.
The campaign will also include lots of dinner napkins reminding students of the referendum.
University of Arizona students will decide Nov. 18 and 19 whether to implement a $40 fee to help pay for renovations to the aging Student Union.
He said the banners have three different messages:
One reminds students to vote.
Another advocates a "yes" vote.
The third type states, "We support a yes vote."
"Organizations that support the fee can decide to put them up outside their buildings," Adams said.
Sue Crisp, a Student Union marketing specialist, said the banners arrived yesterday and some may be hung today.
Student Union officials also placed four dry erase boards outside the Student Union TV lounge yesterday; underneath a banner asking what students would like to see in a new Student Union, Adams said.
Adams said his staff would record the recommendations daily.
"We've already written all the suggestions from Thursday and cleared the boards for (today)," he said.
Centerpieces promoting a "yes" vote were also placed in dining areas of the Student Union earlier this week.
In addition to the centerpieces and white boards, Crisp said the Student Union opted to print the new logo and a voting reminder on dining napkins, in lieu of the recycling message that usually appears.
Adams said Student Union funds paid the costs of promotional items; banners cost $20 each.
He added UA football fans will also get a reminder to vote, since Athletic Director Jim Livengood has agreed to announce the referendum and dates during the rest of the UA home football games this season.
Dean of Students Melissa Vito said this was all part of educating the student body about the referendum.
In addition visible signs, Vito said an advisory group would consult with students about the referendum.
"We will be holding a multitude of forums at resource centers and hall governments if they want us there," she said. "Our approach is to get out and talk about it."
Despite the pro-fee message of much of the campaign, Adams maintained the Student Union was advocating both sides.
"It's not all pro-vote yes," Adams said. "We're trying to walk a fine line and support all points of view."