By Staff Reporters
Arizona Daily Wildcat August 28, 1997

What's Going On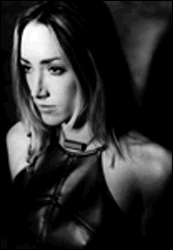 Arizona Daily Wildcat

Poe


Well, in case you haven't heard, Poe (the really pretty alternarocker) rolls onto the UA Mall this Friday at CatFest '97 ("The ultimate back-to-school party"). Poe is the singer of such radio hits as "Hello" and "Trigger Happy Jack."

"Trigger Happy Jack", that's the one that goes, "Can't talk to a psycho like a normal human being." Ain't it the truth.

The event kicks off at 6 p.m. and also features local legends, Greyhound Soul.

And art openings on campus of note:

Stilled Life: Cadaver Studies at the Lionel Rombach Gallery in the UA Arts Complex.

Posters from the International Theatre Poster Exhibition-Rzeszow, Poland in the Memorial Student Union's Union Gallery.