By Doug Levy
Arizona Daily Wildcat August 28, 1997

The Sounds of Summer - Your summer music buying guide
Welcome to Ground Zero, your trusty weekly reference to the world of arts and entertainment. This column is where you can expect to find n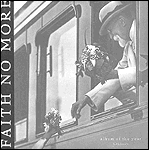 ews of the newest and best (or worst) musical releases throughout the course of the year as we run our regularly scheduled CD reviews. For this first issue, though, we're doing things a little differently. A lot of music was released over the course of the summer, and just to be sure you didn't miss out on any of it, presented here is a handy wrap up of some of the biggest releases from over the break. So, without any further ado, we happily present the Arizona Daily Wildcat Summer Music Review! (Feel free to applaud.)
Things were off to a slow start this summer, with the eagerly-anticipated yet ultimately disappointing release of the latest from Faith No More, Album of the Year. Coming just after spring session let out, Mike Patton and company delivered a platter that was tasty but hardly enough to sate one's musical hunger. Following on the heels of the two remarkably intricate previous records that helped FNM shake off the silliness of "The Real Thing," Album of the Year does little to match its promise, much less its title. Hopefully this merely marks a low point for the band and not the end of a beautiful thing.
On the flip-side, while many may have expected another mediocre release from the Charlatans UK, their new CD, Tellin' Stories,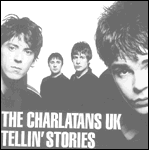 has actually turned out to be one the best rock records of the year. Having suffered through the recent loss of keyboardist Rob Collins, the band amazingly bounced back with a collection of songs that shows what potential they've had throughout their long career. There are a few weak tracks here, but foot-stomping rockers like "How High" and "One To Another" make you forget they're even there, and loops supplied by Tom Rowlands of the Chemical Brothers on a number of songs just make the package complete.
The irresistibly delightful Kenickie were finally unleashed upon American shores this summer as well, and if you haven't heard them yet, do yourself a favor and pick up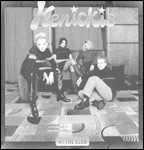 At The Club as soon as possible. This is the first release from these British girls (and guy - drummer Johnny X is the brother of singer Lauren Laverne) who have been steamrolling across the UK with their youthful brand of punk-pop, fueled by glitter, glam, and of course, "Grease," the musical from which they got their name.
Other releases from the British contingent include Do It Yourself, the depressingly awful debut from ex-Stone Roses guitar-god John Squire's new band, the Seahorses, and Kula Shaker's Summer Sun E.P., a brief collection of b-sides and rare tracks meant to keep you salivating for their next proper album, which it does quite nicely. And then there's Radiohead's OK Computer, an album which falls very neatly outside any label one could hope to put on it. A band that seemed at first to be just another addition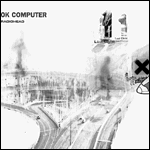 to the alternative rock scene of the early '90s, Radiohead has gone on to show that they are by no means following any sort of trend, but are instead writing some of the most startlingly complex and frighteningly beautiful songs of our times. Not everyone will get what these boys are about, but those that do are lucky indeed.
Back on our home shores, Sarah McLachlan put out her most impressive single to date, the haunting serenade of "Building a Mystery," but the album from which it was taken,
Surfacing, failed to live up to the expectations it set. There's a few other good songs on the CD, most notably the compellingly sad ballad "Adia," and McLachlan's voice, as always, is wonderful, but Surfacing dips into sentimentality just one too many times to make it entirely easy to swallow.
311's Transistor, meanwhile, is most certainly throwing their fans for a loop, with the band drawing in the reins on their patented mix of rock, rap and reggae for a more melodic approach. While all of their trademarked elements are still there, the songs on Transistor are nowhere near as accessible as the band's past work, a possible put-off for some, but it is worth bearing with them. There's 21 tracks on this CD (!) and it clocks in at over an hour, so there's a lot to experience here, and for the most part it's good stuff. Radio junkies may lose track of 311 after this, but the real fans won't be going anywhere.
In the dance world, Lionrock's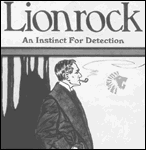 phenomenal debut, An Instinct For Detection, was finally released in the United States after being out for over a year overseas, along with a free bonus disc of remixes and b-sides that actually made it worth the wait. Their eclectic blend of groove heavy techno and laid-back rap a la Massive Attack make this a shoe-in for the best dance record of the summer, with the only other real contender being the incredibly hyped The Fat of The Land from
UK shockers Prodigy. This isn't Prodigy's first release, but from the way the American media-machine has picked it up you'd think it was. It is, however, their best record by far, despite the fact that "Firestarter" (you know the one) is probably the most annoying song ever conceived. Just ignore that track and you'll be treated to a damn good time, complete with collaborations from rocker Crispian Mills and rapper Cool Keith.
And to wrap up your summer music tour, a couple of bizarre compilations that are worth checking out: The "Spawn" movie soundtrack is the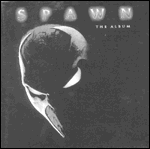 brainchild of the same folks who paired rock and rap acts together for the infamous Judgment Night CD, and this time they've dropped the rappers for electronic artists, in a riotously trendy move. The songs range from the truly inspiring (Prodigy and Tom Morello) to the downright awful (Silverchair and Vitro), while there are some tracks along the way you'll just have to hear for yourself - there's really no way to truly get across a pairing between Slayer and Atari Teenage Riot on the printed page.
Random is a tribute to one of the pioneers of electronic music, Gary Numan, who is most well known for his robotic 80s hit, "Cars." This is a 2-CD set, including such artists as The Orb, Republica, Dave Clarke, Blur's Damon Albarn with Weezer's Matt Sharp, Jesus Jones (really!), Pop Will Eat Itself, the aforementioned Kenickie, and many others, all doing their take on Mr. Numan's synth-pop creations, with some groups even choosing to cover the same song, so you can hear multiple takes on it. Yes, "Cars" is on here, but only once. The rest may be unfamiliar, but that's all the more reason to give it a listen.
So there you have it. Now hurry up and update your CD collection, because summer's finally over, and it's back to school and a whole new year of musical mayhem. And hold on tight, you crazy kids, because we're taking you along for the ride!