By Craig Degel
Arizona Daily Wildcat October 23, 1997

A win is a win; Penn State should be No. 1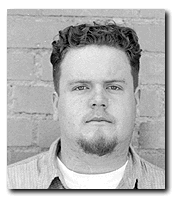 Arizona Daily Wildcat

Craig Degel


I think I'm going to be sick. For the second time in four years, Penn State has fallen from the top spot after a win.

And for the second time in four years, the team to overtake them is the Nebraska Cornhuskers.

My world is slowly spinning off its axis. I thought the world was rid of the Huskers when Arizona State showed them the door and kicked their behinds on the way out last year in Tempe. Maybe a recruit was paroled.

Okay, that was below the belt. It just disgusts me to think that there are people out there with voting privileges who think a 7-0 team deserves to lose its No. 1 ranking. I thought the baseball writers were bad. You have to remember this is a group that gives sympathy hall of fame votes to friends. I didn't think Nebraska had any friend votes left. I thought they used them up in 1994.

That's when the Nittany Lions lost the top spot after beating Indiana 35-29. Nobody noticed that the score was 35-15 until late in the game. Nobody noticed the two cheap touchdowns Indiana scored against Paterno's third-stringers.

I'm not going to sit here and try to take away from what Nebraska has done this year because they handily defeated a Washington team in Seattle that was ranked third at the time. And everybody saw what the Huskies did to Arizona.

Rather, my argument is simple: You win, you stay number one. The Lions went 12-0 in 1994 and still finished second in both polls. The Pennsylvania government actually passed a resolution that said the polls would not be recognized inside state lines.

Granted, Penn State did defeat the lowly Minnesota Golden Gophers 16-15 on a touchdown with two minutes to play. But, the offense also sat on the ball when they had a chance to score another touchdown.

For some reason, the voters have chosen to punish Joe Paterno for his decision to not punish the Gophers.

The Nittany Lions were down 15-3 in the fourth quarter and came back to win the ball game. That takes guts, the kind of guts a championship team is made of.

Maybe Nebraska will lose sometime between now and their inevitable Jan. 2 championship game showdown with Florida State, but it is unlikely. Nebraska gets to beat up on Kansas this weekend, then they'll travel to play a suddenly-awful Colorado team in Boulder.

After that comes the Big 12 Championship game. That will most likely come against Cinderella Oklahoma State.

Of course, if Penn State pulls the choke-a-rama somewhere along the way, I'll look like an idiot, but I still believe they're the best team in these United States.

There is a professor here though, who will tell you Nebraska is God's team - I thought that was Notre Dame - and that they deserve to be No. 1.

To protect his anonymity I will identify him only as Professor Jim Patten, department of journalism. He told me that since Nebraska is No. 1, God is in his heaven. Well, I am in my hell and my stomach is aching.

My only hope is that the Buffs can pull off a big one.

Until then, pass the Alka-Seltzer.

Craig Degel covers men's basketball for the Arizona Daily Wildcat.