By Craig Degel
Arizona Daily Wildcat November 24, 1997

The Challenge of Another Championship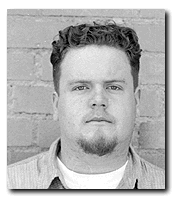 Arizona Daily Wildcat

Craig Degel


The fans want another title, the players want another title and the coaches want another title.

But will that be enough motivation to win the crown again. Even with all the determination in the world, many outstanding teams fall victim to the many pratfalls on the road to the Final Four. Injuries, the draw and just dumb luck have befallen a lot of worthy teams in the 58-year history of the NCAA Tournament.

Just six schools have won back-to-back NCAA titles since Hank Iba's Oklahoma St. Sooners did it in 1945 and 1946.

Six. And just one - Duke 1991-92 - has done it since 1973. For the record, Adolph Rupp's Kentucky Wildcats (1948-49), Bill Russell's San Fransisco Dons (1955-56), Oscar Robertson's Cincinnati Bearcats (1961-62), the name-your-superstar UCLA Bruins, who won 10 of 12 from 1964-75, all won consecutive titles.

In this era of players leaving school after their freshman year, winning consecutive titles has become a monumental task.

The 1985 Georgetown Hoyas, led by Patrick Ewing, couldn't do it. The 1991 UNLV Runnin' Rebels, a team regarded by most experts as the best college basketball team of the last decade, failed.

A big reason for that is the trend of underclassmen bolting for the NBA.Stephon Marbury would be a junior at Georgia Tech this year. Kevin Garnett would be a junior at wherever he would have gone to college. Think how good North Carolina would have been two yerars ago with Jerry Stackhouse and Rasheed Wallace still in he lineup. How about a 1994 Cal team with Jason Kidd and Lamond Murray still on the floor.

If it was traditional for college stars to leave early in the 1960s and 70s - Warning, upsetting statement approaching - John Wooden wouldn't have won half as many titles as he did.

When it comes to this year's Arizona Wildcats, though, it has become increasingly tough to pick against them. And it's partly because nobody left.

True, it's hard to make a truly informed decision until the tournament bracket is released next March but consider the facts.
The Wildcats return the top eight players from their championship team.

Everybody is a year older and has experienced the NCAA Tournamnent.

The three teams with a legitimate shot at derailing the UA title train before it reaches San Antonio - North Carolina, Kansas and Kentucky - all lost key starters. Kentucky and UNC also lost legendary coaches.

It will be tough to find a group of guys who play better as a unit than the Wildcats.
It all adds up to Arizona having the best chance of a repeat of any champion since the Blue Devils. The Wildcats are certainly an odds-on favorite to make it to the Final Four.
The prevailing fear is that all the people who say Arizona has no chance will become the same people who said Arizona choked because they didn't repeat with the team they had. I feel for those people.
Whatever happens, it should be interesting.
See you in San Antonio.
Craig Degel covers basketball for the Arizona Daily Wildcat. He remembers the Alamo.