By Joel Flom
Arizona Daily Wildcat November 24, 1997

Walk-on with a championship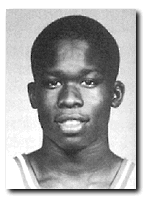 Wildcat File Photo
Arizona Daily Wildcat

Jason Stewart


He can be found at the far end of Arizona's bench.

Not much is said about the quiet junior guard. But when the game is clearly in Wildcats control, the chants begin.

"Stewart, Stewart, Stewart," the crowd begins to sing.

After being a practice player for the women's team during the 1995-96 season, Steart walked on to the team midway through the 1996-97 season. He has not seen a lot of action, logging just a total of 10 minutes last season. The 5-11 guard, however, has proved to be the inspirational leader of the squad.

Stewart has received his inspiration from a higher being.

When asked for two words that describe himself, Steart replied "called and sanctified."

A communciations major, Stewart is planninmg to join the Christian ministry after graduation. He is currently attending ministerial classes at Tucson's Mt. Calvary Baptist church. Before each game, Stewart prepares for the night's contest by praying and reading his bible.

Although he does not get a chance to shoot much, it seems that Stewart has a little guidance when in the game.

Last season, Stewart took just four shots, and made three of them, including going two for two from three point land. The two three pointers came against Robert Morris, were he total six of his nine points of the season.

It seems the fans have good reason to have faith in Stewart.