Viewpoints
By Alicia A. Caldwell
Arizona Daily Wildcat September 4, 1997
and Jennifer M. Fitzenberger
Yesterday afternoon a federal jury in Phoenix convicted Gov. Fife Symington on seven counts of fraud, forcing him to turn over the governor's seat to Secretary of State Jane Hull.
Symington, who announced his resignation yesterday, will leave office tomorrow.
Several University of Arizona students said the jury made the correct decision.
Q: What is your opinion on the fact that Arizona's governor was convicted on seven counts of fraud?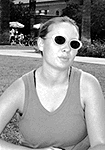 "I don't think he should stay governor if he is convicted of a crime. He can't perform his duties if he's been convicted in a court of law. He should just step down."
Kristen Pogreba
microbiology sophomore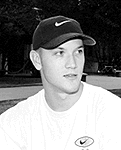 "I guess he deserved it - he should be a role model and he obviously isn't."
Matt Fahey
marketing freshman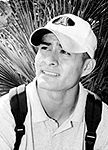 "I think he should have been kicked out a long time ago. Some of his politics do not agree with my opinions."
Isacc Lopez
computer engineering junior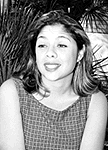 "Obviously if he's guilty and he's been doing things wrong; he should have been caught a long time ago."
Alma Zavala
journalism junior