By Mike Jenkins
Arizona Daily Wildcat February 10, 1998

Women's golf team starts off with a bang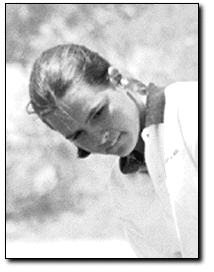 Wildcat File Photo
Arizona Daily Wildcat

Marisa Baena


El Niño could not hold off the second-ranked Arizona women's golf team in its season opener.

Even though California's Palos Verdes Golf Club's course showed signs of storm damage, the Wildcats concluded the first of three days at the SMU/Ohio State Regional Challenge tied for first place with the fifth-ranked Golden Hurricanes of Tulsa yesterday with a solid 5-over par 289.

The 54-hole tournament continues today and tomorrow, if the weather permits.

"We played extremely well today," assistant coach Todd McCorkel said. "The condition of the course was wet and sloppy. I was proud of the way our girls fought through it."

The tournament field is very competitive, with top-ranked Arizona State, No. 21 UCLA, No. 25 New Mexico, and No. 26 Southern Cal still in the hunt. ASU, who is in third place, trails the Wildcats and the Golden Hurricane by five strokes at 10-over par 294. Southern Cal and New Mexico are tied for fourth, eight strokes back at 13-over 297. UCLA is sixth with eleven strokes back at 16-over par 300.

Fourth-ranked Stanford is really struggling. The Cardinal are eleven strokes back at 21-over 305.

The Wildcats were led by juniors Krissie Register and Marisa Baena, the only two golfers to shoot under par for the day. Register, who is ranked seventh in the nation, is the overall individual leader at 3-under par 68.

"Krissie had an incredible round today," McCorkel said. "If she keeps it up, we have a good shot."

Register's score is two strokes better than Baena's. Her one-under par 70 was good for second place. Baena, a two-time Rolex/Eleanor college player of the year, is playing in her first tournament since the Mercedes Benz Invitational in September. She suffered a shoulder injury that ended her fall season after only the second tournament.

Sophomore Jenna Daniels and senior Heather Graff also had strong first rounds. Daniels is tied for 23rd after the first round of play at 4-over par 75. Graff is tied for 31st with a 5-over par 76. The final Wildcat golfer, sophomore Shannon Ingalls, withdrew due to injury. Since only a team's top four scores count toward the team total, the Wildcats' four remaining golfers have to play flawless to remain in the lead.