UA researchers help develop life-saving cancer treatment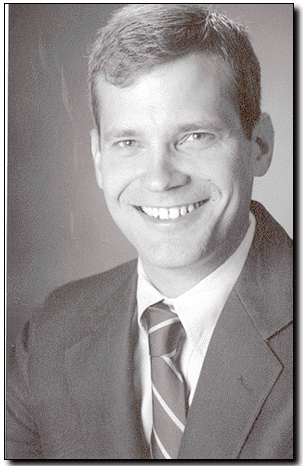 Wildcat File Photo
Arizona Daily Wildcat

"It's very frustrating for my patients who are dying from cancer to witness these quantum leaps." Hank Hallum UA Arizona Cancer Center gynecology director about a new treatment method


A new treatment that combines radiation and chemotherapy can cut the number of cervical cancer death rates in half, according to five studies released Monday.

The University of Arizona's Cancer Center took an active part in three of the studies, which targeted a cancer that is expected to afflict 12,800 Americans this year.

The results of the studies will be published during the first March issue of the New England Journal of Medicine.
By The Numbers
400,000 new cases of cervical cancer are diagnosed worldwide each year
12,800 new cases are predicted for the U.S. this year
4,800 patients are expected to die of cervical cancer
8 of every 100,000 women are afflicted with the cancer
WEBLINK: http://cancertrials.nci.nih.gov
SOURCE: National Cancer Institute

The research prompted the National Cancer Institute to mail letters to thousands of doctors, recommending a switch to the new way of treating cervical cancer.

"The five studies have similar outcomes," said David Alberts, the UA College of Medicine's associate dean for research.

"The patients improved their survival rate by adding chemotherapy to radiation," he added.

Alberts, who is also a medicine and pharmacology professor, said all women who have cervical cancer should start the combined treatment as soon as possible.

Researchers found that the chemotherapy drug Cisplatin and radiation treatment work together to decrease the risk of dying by 30 to 50 percent.

Before, doctors performed surgery on patients in the early stages of cervical cancer and treated the surrounding areas with radiation. Later stages were handled with radiation alone.

For some of Gynecology Director Hank Hallum's patients, time was not on their side when this information was made public.

"It's very frustrating for my patients who are dying from cancer to witness these quantum leaps," said Hallum, also an associate professor of obstetrics and gynecology.

However, Hallum feels that is a step towards finding a cure for cancer.

"There's been a jump in treatment for cancer," he said.

The cancer center at the University of Arizona had researchers in the Radiation Therapy Oncology, Gynecologic Oncology, and Southwest Oncology group studies.

"Big academic centers like ours can participate in these kinds of studies," Hallum said.

The Arizona Cancer Center is the only "funded comprehensive center" by the National Cancer Institute in a 500 mile radius.