State officials still without final budget approval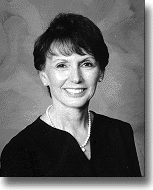 Wildcat File Photo
Arizona Daily Wildcat

"There is no reason to shortchange the universities. Clearly we have the money." Sen. Ruth Solomon D-Tucson


PHOENIX - For the second straight week, state legislators have postponed approving a two-year tentative budget that applies to all three state universities.

However, the delay could mean good news for University of Arizona officials who are hoping to avoid budget cuts that seemed likely just a few weeks ago.

Friday, a legislative panel elected not to submit their final recommendation to the Senate and House Appropriations Committees for approval.

Sen. Tom Smith, R-Phoenix, the chairman of the panel, said they are still determining the finances available to the universities.

"We want to get a handle on the revenues we'll be receiving," he said.

The money Smith described is surplus funds that the state recently determined it possesses. New forecasts put the state about $500 million richer than what was originally determined at the beginning of the January session.

With deeper pockets, talks surrounding university budgets have shifted from cuts to additions.

A plan introduced in the Legislature last month proposed taking away about $30 million from universities, but both Republicans and Democrats are now saying that funding for new programs, such as a hydroponic greenhouse at the UA, is in the works.

"There is no reason to shortchange the universities," said Sen. Ruth Solomon, D-Tucson. "Clearly we have the money."

However, not all lawmakers are as supportive of the universities as Solomon.

Rep. Linda Gray, R-Phoenix, said she is concerned about giving them additional funding, especially to hire new faculty members. Gray said kindergarten through 12-grade schools have higher student-to-teacher ratios and should be given priority in hiring additional instructors.

"There's something wrong here in the funding where it costs more to educate an adult than a child," she said.

Rep. Jean McGrath, R-Glendale, expressed similar sentiments, saying the universities have taken a "position of greed" throughout the budget negotiations.

UA officials defended the amount that the university requested from the state, as they have done since the Joint Legislative Budget Committee proposed budget cuts. UA lobbyist Greg Fahey said the university asked for no more than what is necessary to successfully operate the school.

"We think this is a fair request," he said. "It's not greed."

Fahey said the negotiations are especially critical this year because the state is operating with a new budget process.

Legislators are using a biennium budget, meaning that allocations made this year will cover the next two-years.

"The stakes are very high because it's a two-year budget," Fahey said.

Legislators will try to approve a tentative budget for the third time on Friday. From there, the House and Senate will make any necessary corrections before sending it to Gov. Jane Hull for final approval.