On Wisconsin!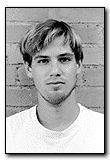 Wildcat File Photo
Arizona Daily Wildcat

Tom Collins


My favorite local band, Big Bottom, does a tune called 'Wisconsin: Land of Cheese' and I've got the XXXL T-shirts to prove that the state is a land of cheese and, additionally, meat and beer. There are studies that put Wisconsin at the top, or the bottom, of the nation's obesity rates, depending on your perspective.

Milwaukee itself was the longtime bar and beer production capital of the world. For that reason the city has a baseball team called the Brewers. And because my Wisconsin native grandfather, after a bratwurst dinner, would sit in his easy chair, fart tremendously and say 'Ya hear that buck snort,' the city has a basketball team called the Bucks.

It is basketball that makes Wisconsin relevant today. As we all know, the Wildcat Men's Basketball team, stars of stage and screen, will head to the land of cheese to take their place among 63 other teams in that celebration of all that is good in American higher education, the NCAA Tournament.

To the extent that they can, one hopes the Wildcats will take advantage of the culture of Milwaukee to expand their undergraduate horizons by inhaling beer and brats, polish sausage and horseradish. Perhaps the team could take in a Catholic Mass in German or Polish or stop by my Wisconsin native, maternal grandparents' place and make sure the stoop is snowplowed. They live on 29th Street.

I'd be there too if I could find a real job. Sadly, my B.A. leaves me thoroughly unqualified for work and therefore I, like many other campus and city community members, will have to live vicariously through the success of our school's true heroes.

To that end I will be playing the 'Wildcats take Milwaukee' party game. Let me tell you, it doesn't get any better than this.

In order to play along at home you will need the following things: a pound of cheddar cheese, cubed; a pound of bratwurst; grilled, stewed in beer and sliced; and a case of Pabst Blue Ribbon, Old Milwaukee or Schlitz (not Schlitz Ice); one dice. I believe all of these items are available at your local grocer. The rules of the game are simple and elegant like old man Naismith's and I hope Josh Pastner's children will see my contribution to sport in America as a significant one.

While some might say a drinking game should just be about drinking, I feel including the native foods of Wisconsin will offer community members an opportunity to build an appropriate food base to fend off alcohol poisoning. That said here are the rules of engagement for what might be called in homage to the greatest of all television party games, 'Hi, Lute'.

For every Wildcat 3-pointer: Eat three cubes of cheese.

For every time Lute Olson huffs at a poor call: Eat a piece of sausage

For every time Richard Jefferson turns the ball over: Take five swigs of beer

For every time A.J. Bramlett puts the ball on the floor in the paint: Take 7 swigs

For every Michael Wright rebound: Eat a piece of cheese and a piece of sausage

For every meaningless loose ball Gene Edgerson pursues with undue enthusiasm: Take 3 swigs

For every mention of Duke during the broadcast: Fling sausage at the TV screen

For every time Ruben Douglas' name is mentioned in the broadcast : Take 5 swigs

For every Jason Terry assist: eat 5 pieces of cheese.

For every 1997 Final Four clip: take 3 swigs

For every stupid Rick Anderson foul: Eat 4 pieces of sausage and belch. Failure to belch will end in a 2 swig penalty.

Optional Bonus Round: Should Josh Pastner take the floor during regulation play, the players must roll to appoint a 'Pastner.' That 'Pastner' will discuss the finer points of beer chugging as the rest of the group continually drinks beer.

Remember, as they say in Milwaukee, don't drink and drive.