Weil to begin testing of alternative care for kids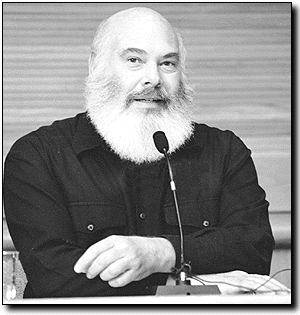 Wildcat File Photo
Arizona Daily Wildcat

"We want to see whether these methods. stack up to conventional methods." Dr. Andrew Weil UA Integrative Medicine director


Concerned that traditional medicine fails to effectively treat several pediatric ailments, Dr. Andrew Weil has embarked on a five-year quest to create a new form of medical care for children.

Weil will investigate the use of herbs, osteopathic manipulation, self hypnosis and acupuncture as treatment for ailments like recurring ear infections, abdominal pain and cerebral palsy.

"We want to see whether these methods work, and how they stack up to conventional methods," said Weil, director of the University of Arizona Program in Integrative Medicine. "My impression is that these are effective methods, and cheaper and safer."

The study is being funded through a $5 million, five-year grant from the National Institute of Health Office of Alternative Medicine that was awarded to the UA in October. The NIH wants to introduce scientific analysis to alternative therapies and develop preliminary data for larger studies.

Weil is a renowned expert in the field of alternative medicine and has written seven books on the topic. He was dubbed by Time Magazine in 1997 as one of the most influential people in the United States.

This is the first time controlled scientific research will be performed on the methods Weil plans to study, although it is not the first time he has used them on children.

"As a practitioner, I am willing to use methods that haven't been tested, provided they don't hurt people," Weil said.

He and Dr. Fayez Ghishan, director of the UA Children's Research Center, will be principle UA investigators in the study.

The study to prevent recurring ear infections in children will assess the effectiveness of the herb Echinacea and osteopathic manipulation as preventative treatments. Neither therapy has been tested in a scientifically-controlled environment.

The only existing methods available for preventing this condition in children are antibiotics and surgery.

Dr. Richard Wahl, UA associate professor of Clinical Pediatrics, will oversee the study, which will evaluate 120 one-to-five-year-old children.

Wahl said the herb Echinacea, which is believed to enhance the immune system, will come from Germany, where herbs are regulated.

The treatments are not meant to cure existing ear infections, and if a child develops one during two-year study, they will be given antibiotics, Wahl said.

While the ear-infection study focuses on prevention, the treatments being studied for recurring abdominal pain are designed to cure.

Dr. Sari Acra, UA assistant professor of Clinical Pediatrics, will oversee the research, which will assess the effectiveness of guided imagery and chamomile tea for curing stomach pains. The study will enroll 80 to 100 children ages 5 through 15 and last about 18 months.

"We have asked children who are effective at dealing with abdominal pain how they do it, and their response usually sounds something like guided imagery," Acra said. "Either the kids learn to relax with music or teach themselves to visualize things like a river of chocolate."

The five-year program will also study how self hypnosis, acupuncture and osteopathic manipulation could ease muscle tension in children with spastic cerebral palsy. The children enrolled in the program will be studied for two years if they are amenable to hypnosis, or 18 months if not.

The pioneering approach Weil uses to integrate alternative therapies into traditional medicine for patients of all ages is met with resistance from some doctors and researchers.

Ghishan said it was an easy choice to work with Weil on this particular study, but he went into it knowing his involvement could create backlash from other researchers.

Unlike Weil, who is a practitioner, Ghishan said he considers himself a "pure basic scientist."

Ghishan said he has a much more structured approach to research than Weil, who has said that personal experience and observation should be considered when determining a method's effectiveness.

"I already got several calls from colleagues who know me as a scientist, and they say I should get out of here," he said. "But as a scientist, it is my role to say whether these programs work or not."

The head of the Pediatrics Department said there is a specific need for doing research in the three areas the study encompasses, but he is going into the project with an open mind.

"If it is negative, that is it," Ghishan said, about the department's future involvement in alternative method studies. "If the results are positive and it shows these things (alternative methods) play a role, than you can generate more questions and take it to the next level and get more grants."

Weil would not specify a success rate that he considers optimal for the study, but said that if the results were not positive, he "would be reluctant'" to continue using these methods in his clinic.

"The worst case (scenario) is we fail to demonstrate efficacy in any of these areas," Weil said. "If that happens, then we go back to the drawing board."

Weil added that he believes he can get substantive scientific proof on the effectiveness of the methods used in the study.

If he does not get the positive results he anticipates, however, Weil said the structure of the study would probably be more to blame than the treatments themselves.

"Either the testing was wrong or we had the wrong practitioners," Weil said. "The first question would be whether we designed the experiment the right way."

Regardless of the results, Weil said the study will benefit his program and he is glad the UA was selected for the grant.

"We gain credibility by doing the testing and publishing negative results as well," Weil said.

The Pediatrics Department is already incorporating some of these methods into their treatment of children. The UA medical school does not teach these methods yet, however.