Starlight Starbright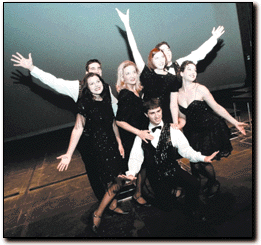 Kristy Mangos
Arizona Daily Wildcat
The members of the Star Struck '99 cast pose for a photo Tuesday. Star Struck plays at the Marroney Theatre from May 6-7, at 7:30 p.m.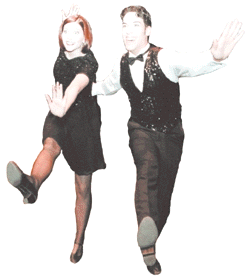 Kristy Mangos
Arizona Daily Wildcat
Theatre Arts students Dean Nigro (left) and Erika Rominger dance to a Broadway song.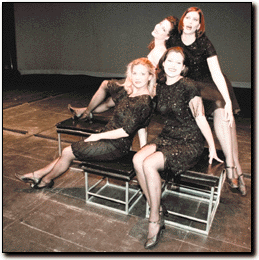 Kristy Mangos
Arizona Daily Wildcat

(Clockwise for top right) Erika Rominger, Amber Tomblin, Linda Bukata and Jodi Fleisher perform a scene at Marroney Theatre.


Coming up next month, the Musical Theater department presents Star Struck '99, a musical, lyrical, fantastical tour set to some of Broadway's greatest tunes, including "Lullaby of Broadway," "Everything's Coming Up Roses" and that venerable favorite of Sinatra fans the world over, "New York, New York." The show is directed and choreographed by Richard T. Hanson and performed by the musical theater students.

This year, seven ambitious students will graduate from the program, and all have hopes of making it big on the stages of New York. "It's always been my life dream. I love the stage," said Dean Nigro, one such aspiree.

However, unlike most of her classmates that have their sights on the East Coast, Jodi Fleisher plans to move to Los Angeles after graduation. "I want to work in commercials and on television," said Fleisher of her goals.

The cast of the show was in costume for a special advanced photo opportunity this week and the Wildcat was there to give you a look at what's ahead for those who catch the musical review.

You can catch the talented students of Star Struck '99 at the Marroney Theatre May 6-7, at 7:30 p.m. Tickets are $15 general, $13 seniors and UA Employees, $10 for students, (which will cost you much less than those pricey Broadway shows they'll be working at in a few years.) Call the UA Fine Arts Box Office at 621-1162 for more information.