Profiting from pupils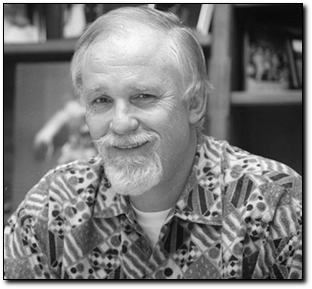 Wildcat File Photo
Arizona Daily Wildcat

Michael Cusanovich, UA vice president for research


Some teachers can truly say that they "wrote the book" on the course's subject matter.

But University of Arizona faculty and administrators disagree on whether professors should be allowed to profit from self-authored books they assign to classes.

In a random sampling of 31 UA departments, 72 books were assigned by the teachers who wrote them. In the history department, seven out of 31 instructors put their own work on the required reading list.

Although not all professors profit from their books, UA President Peter Likins said it is acceptable for teachers to collect royalties from books they have written and made required reading.

"Since I have been living with it my whole life, I have no discomfort with it," Likins said. "If the financial benefits are significantly modest, it is not a matter of any concern to me."

Likins said he is still receiving royalty checks from two books he wrote and required while he was teaching.

Another senior administrator, questioned the ethics of retaining the royalties earned from sales of the book because the teacher is in a position to influence sales.

"I think that if one is using their own textbook, any profits or royalties should be put into an account to benefit the students," said Michael Cusanovich, UA vice president for research.

Some published faculty members receive royalties of about 5 percent to 20 percent of the book's wholesale price.

Cusanovich said although the university does not have a specific policy about teachers making bank on their books, the UA Faculty Senate discussed it about a decade ago.

"The Senate's position was that if faculty assign their own text-books, they were to turn the profits back into the uni-versity," Cus-anovich said. "But if someone pockets the money, I wouldn't know about it because no one polices it."

The University Handbook for Ap-pointed Personnel states, "There is no prohibition against the assignment of a textbook by its authors for their classes, nor against the collection of related royalties, provided the textbook has been printed and copyrighted by a recognized publishing house at its own expense ... and has been approved for such use by the dean of the college concerned."

Steve Cox, director of University of Arizona Press, said universities across the country have similar policies.

"Generally, universities don't care about limiting the amount of money they (the faculty) make off of the textbooks," Cox said. "It is a matter of personal ethics and not school policy."

Faculty members who have written books and required them in classes said they wrote the books for the same reason.

"There are not any books explicitly covering what I teach," said Paul Skinner, professor of family and community medicine. "That is why I wrote them."

The faculty disagree, however, on whether they should surrender or minimize the royalties they make from books sold at the UA.

Communication lecturer Michael Dues said he keeps the $300-$400 in royalties that he collects each semester from sales of his book, Applied Organizational Comm-unications.

"I don't feel comfortable with it, but I would feel less comfortable not getting something for the work I put into it," he said.

Dues added that he requested a lower royalty percentage to minimize the cost to the students.

"I kept the percentage low to keep the price low," he said. "I don't want to make any significant profit off a book if I choose to require it."

Communication professor Herbert Burgoon said he gives any profits made from sales of his books on the UA campus to a variety of funds.

"It has to go back to the good of the students," he said.

Burgoon, who requires two of his books in classes which total about 1,000 students, said his decision to give all of his royalties to various scholarship funds was a personal choice.

"It (taking the royalties) is inconsistent with my values," he said. "I don't think I should be supplementing my salary by these decisions."

He added that he does keep royalties earned from sales of the book to other universities.

"I am not in a conflict of interest on other campuses," he said.

Ruth Ann Fowler, adjunct professor for family studies, said she did not think it was an ethical conflict for a teacher to keep profits made from a book they require. However, she said she would not keep any royalties from her own publication.

"If I did (make a royalty), I would put it in a scholarship fund," she said.

Some faculty and administrators said they are not concerned about a potential conflict of interest because the amount of money that can be made on the books is insignificant.

"Generally speaking, people do not make much royalty money on textbook sales," said Michael Gottfredson, UA vice president of undergraduate education.

"They assign the book because they think it is the most descriptive," he added.

Skinner, who does not profit from books he sells to the UA Associated Students Bookstore, said the amount of money he would make from royalties was so small that he rarely thinks much about it.

"For the present time, I am not interested in making money on them," he said. "It is such a trivial matter."

Likins agreed that the royalties from book sales are generally negligible.

"Only if many classes across the nation use it will you make any significant profit," he said.

Burgoon, however, had an opposite opinion and said he believes textbook royalties can be more than just notable.

"You can make more on a single book than you can on a four-year salary," Burgoon said.

Anthony C. Braza can be reached via e-mail at Anthony.C.Braza@wildcat.arizona.edu.