Likins: State needs took top budget priority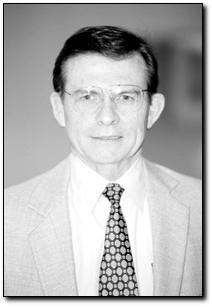 Wildcat File Photo
Arizona Daily Wildcat

UA President Peter Likins


UA President Peter Likins said Friday the university's top budget priority took a back seat to state needs in the budget approved by the Arizona Board of Regents.

"We try to respond to what we perceive to be the people's needs and not just our needs," Likins said. "Our top priority, above all else, is recruiting top faculty."

He said the proposed $350 million operating budget, up 8 percent from last year, included funding for the development and expansion of programs geared toward the needs of the state.

"We presidents have decided to include in the decision packages (program funding) a larger total, but we included items that are receptive to the state's needs," Likins said.

He said increased funding for a statewide software development project, community college partnerships and K-12 teaching preparation programs were important to the state, but not necessarily the university.

"These are not our priorities," Likins said. "We increased our requests but shaped the requests to meet the priorities of the Legislature."

The proposed UA budget also requests funding for a water quality center, expansion of facilities for optics technology and other programs.

The $975,000 water quality center would be used to research the quality and water quantity in the Southwest, according to reports filed with the regents.

The UA requested $2 million for the "optics initiative" in 2000 and an additional $2.4 million in 2001.

The funding will be used to provide instruction and training for UA undergraduate and graduate students studying optical technology. One-third of the money will be used to expand the Optical Sciences Center.

The regents also approved the 8,000 square foot expansion of the Steward Observatory. The $1.6 million, one-floor addition to the north building of the observatory will be paid from lease payments from the National Radio Astronomy Observatory.

The NRAO, which currently leases 7,100 square feet of the observatory, needs the extra space to expand a program which is developing a high-sensitivity telescope.

David Duffy, UA director of facilities planning, said the project would be the last vertical expansion the UA could make to the observatory.

The budget will move on for approval by Gov. Jane Hull and the Legislature Oct. 1. The university should receive final word from the state in January.

Other items discussed during the regents meeting Friday in Flagstaff:

The budget included $1 million for the Family-Community Connection, a community-based program to help Arizona residents become self sufficient.

The UA requested $2 million for a Center for Environmentally Benign Manufacturing, a program to develop environment-friendly means of waste disposal.

The UA requested $300,000 each year of the budget to support four additional faculty and one staff member at the Arizona International College.

Anthony C. Braza can be reached via e-mail at Anthony.C.Braza@wildcat.arizona.edu.