Drnek OK with new search for DSP head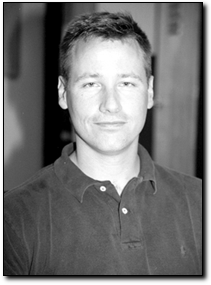 Wildcat File Photo
Arizona Daily Wildcat

Jim Drnek


A former finalist for UA's head of student programs came forward yesterday in support of the search committee's decision to expand the candidate pool.

Associated Students Adviser Jim Drnek said yesterday that committee members told him he was "one of the top choices" for the highest spot in the Office of Student Programs.

But last Wednesday, a source close to the search, who spoke on condition of anonymity, said the finalists for the position - including Drnek - had been discarded, and that the search would go on.

The position has been open since July, when former head Dan Maxwell left the University of Arizona for a job on the East Coast.

The search committee was concerned the candidate pool was too small and lacked diversity.

Mindy Griffith, coordinator of campus activities for student programs, is not a member of the search committee, but did interview some of the candidates.

Griffith said the three finalists were all white males.

"We're looking for someone who has new and fresh ideas," she said.

Drnek said he doesn't feel discriminated against and understands the need for equal opportunity employment.

"I believe in affirmative action," he said. "I don't see this as reverse discrimination."

Drnek said he is aware of the reasons behind the decision to continue the process, but still wishes he had been chosen.

"I'm disappointed that I wasn't able to be the person selected at this point," he said.

While Student Union Director Dan Adams refused to confirm the names of the former finalists, he said a broader representation is needed.

"We weren't satisfied that we had given the campus a pool of candidates to make a choice from," Adams said. "We didn't have the kind of diversity we were looking for."

Adams encouraged the former finalists to continue pursuing the position, despite a quest for more applicants.

"It's a matter of trying to find the best group of finalists possible," he said.

Ann Wolnick, program director for student programs, said the former finalists have not been eliminated and may still be considered for the position.

"My understanding is that the search committee wanted to see a wide pool of applicants," Wolnick said. "This is a really difficult time of year to get a good pool. The committee just said they wanted to see more people."

Julie Poore, search committee chairwoman and Greek Life coordinator, agreed with the other department heads that the UA is "looking for some diversity" and a bigger group of candidates.

"We're looking at getting a large pool to draw from so we know when we have the best candidate," she said.

Poore also refused to release the candidates' names.

Wolnick and the Student Programs Office heads have shared duties instead of appointing an interim head.

"The group of us who are full-time staff have been kind of handling it," she said. "Working together as a team has worked very well."

Drnek said he would be interested in talking with committee members if they are still considering him for the job.

"I think the people in the department who I spoke with are ready for some strong leadership," he said. "I hope they get that in whatever form it comes."

David J. Cieslak can be reached via e-mail at David.J.Cieslak@wildcat.arizona.edu.