Some teams surprising in first half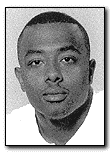 Wildcat File Photo
Arizona Daily Wildcat

Akili Smith Quarterback University of Oregon


The college football season has now finished its sixth week of play and the Pacific 10 Conference boasts three top 25 teams and a few others who received votes. The success of UCLA and Arizona's programs have not been a surprise to many people, but the University of Oregon has stunned the nation.

The Ducks (5-0 overall, 2-0 Pac-10) have surprised many voters, as has their quarterback Akili Smith, whose Heisman campaign was launched last week by the university. The Ducks have blown out all of their opponents by utilizing their high-powered offense. They have scored 48, 33, 58, 63 and 51 points in their five games.

The other team from Oregon is looking for its first winning season since 1970 when they went 6-5. This year the Oregon State Beavers might just have the chance to do that as they need just two more wins to ensure it. Granted, it won't be easy as they face the bulk of their schedule in their final five games, including Arizona, Washington, California, UCLA and in-state rival Oregon. The Beavers are 4-2 this year after defeating Nevada, Baylor, Utah State and Stanford.

California (4-1, 2-0), which has not had a record above .500 since 1993, when it went 9-4 and won the Alamo Bowl against Iowa, is also surprising many people around college football. The Golden Bears are receiving some national credit with 62 votes in the latest Associated Press Top 25 poll. The Bears have defeated Houston, Oklahoma, Washington State and Southern Cal in a thriller last Saturday. Their only loss came at the hands of No. 8 Nebraska, 24-3.

One team that would like to forget its first half of the season is Arizona State. The Sun Devils (2-4, 1-2) had dreams of playing in their home stadium Jan. 2 for the national championship after getting a preseason rank of eighth in the AP poll. After six weeks they are just trying to salvage a season and hope to make it to some type of bowl game. Needless to say, they don't want the game at Arizona Stadium Nov. 27 against the Wildcats to be the last of their season. At the pace they are going, it most likely will be.

It was an exciting weekend in Pac-10 football with UCLA dashing any hopes of a national championship party on Fourth Avenue, the Bears' comeback upset the Trojans, Oregon continuing its offensive dominance against Washington State, ASU losing again at home to Notre Dame and Oregon State winning at Stanford for the first time in 30 years. After all that the votes are in for players of the week.

Oregon tailback Reuben Droughns, California linebacker Sekou Sanyika and Oregon State kicker Jose Cortez are the recipients of this week's award.

Droughns, a junior for the Ducks, rushed for 217 yards and three touchdowns on 39 carries and also scored a touchdown on a 14-yard pass from Akili Smith to help Oregon to its fifth victory of the season over Washington State, 51-29. This marks the third time Droughns has carried for over 200 yards this season and his 217 yards and 39 carries are both season-highs in the conference.

Sanyika, a junior for the Bears, had three quarterback sacks with one resulting in a safety as he led the Cal defense to a 32-31 upset of USC. He currently leads the Pac-10 in tackles for a loss with 13 and is only 14 away from breaking the Cal record of 26.5.

Cortez, a senior kicker for the Beavers, was responsible for 12 of the 30 points Oregon State scored in their victory at Stanford. He connected on three of four field goals from 42, 22 and 52 yards. The 52-yard kick was the longest in a conference game this season. He also nailed his three extra points and put all but one of his kickoffs in the endzone.

Also receiving votes for the offensive award were Jeremy McDaniel of Arizona, Dameane Douglas of Cal, DeShaun Foster of UCLA, Ken Simonton of Oregon State, Petros Papakakis of USC and Kevin Brown of Washington State. Defensive honorable mention went to Oregon State's Andrae Holland, UCLA's Ryan Roques, USC's Ifeanyi Ohalete, Washington's Todd Johnson and Oregon's Terry Miller. Nominated on special teams was Joe Jarzynka of Washington, Deltha O'Neal of Cal, Chris Sailer of UCLA, Dee Moronkola of Washington State, R. Jay Soward of USC and Michael Fletcher of Oregon.
Pac-10 Heisman Watch
Cade McNown, UCLA: May have hurt his status slightly by only going 10 of 24 for 171 yards and two touchdowns in Saturday night's win at Arizona. But, for the season McNown's numbers don't disappoint as he is 61 of 113 for 1,030 yards, seven touchdowns and three interceptions. The test of a good quarterback is one that can win the big game and he has completed half that test. Next week when Oregon comes into the Rose Bowl, McNown will have the chance to finish the test.
Akili Smith, Oregon: Again he impressed the nation with an 18 of 24 for 280 yards and three touchdown performance against Washington State. The Ducks finally started a Heisman campaign for him and he has a chance to prove it to the nation come Saturday when he goes head-to-head with McNown at 12:30 p.m. on ABC. The verdict has yet to be determined if he can play under pressure. Let's just wait and see.
On the bubble: Chris McAlister, Arizona - He did get five tackles and broke up two passes Saturday night, but he also bought a fake from McNown that led to Danny Farmer's 64-yard touchdown catch that put a dagger in the back of the entire Wildcat team.
Daily Wildcat projected leader: Akili Smith. At least for this week.
Dan Rosen can be reached via e-mail at Dan.Rosen@wildcat.arizona.edu.