UA student stabbed at area restaurant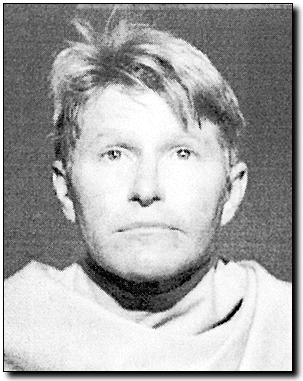 Wildcat File Photo
Arizona Daily Wildcat

Erik Brown, 46, was booked into Pima County Jail on two counts of aggravated assault


A UA student was stabbed in the abdomen early Saturday morning with a 36-inch sword after an argument with another customer at a campus-area Jack in the Box.

A Jack in the Box employee, 33, was also injured while trying to diffuse the altercation, suffering a stab wound to the abdomen and hand at 2 a.m. inside the restaurant, 934 E. Speedway Blvd.

Erik Brown, 46, was booked into Pima County Jail on two counts of aggravated assault after he allegedly lost his temper, said Tucson Police Department Sgt. Judy Altieri.

"During the altercation, two men suffered stab wounds from a sword disguised as a cane," Altieri said. "The injuries were non-life threatening."

The UA Manzinita-Mohave resident, 18, was listed in fair condition last night, according to a University Medical Center clinical supervisor. The employee's condition was unknown.

Altieri added that a witness also saw a knife that possibly belonged to the injured employee.

"According to the witnesses, the suspect was ranting and raving about something unintelligible," Altieri said. "People started running and screaming."

The Jack in the Box assistant manager, who asked not to be identified, said "somebody told somebody to shut up." He said customers "tackled the guy with the knife."

Altieri said the patrons held Brown down until police arrived at the restaurant.

"He did try to leave, but was unable," Altieri said, adding that he may have been intoxicated.

"The suspect was believed to be under the influence of alcohol, Altieri said. "At some point, several witnesses and employees were able to get the weapon away from him."

One UA student, who did not witness the stabbing, was in the restaurant's drive-through during the attack.

"An employee came to the window and said, 'my friend just got stabbed in here,'" the student said. "He had blood on his hands."